October 19, 2017
Joanne McInnes
Things are not always as they seem
Over the last 18 years John has come across many people who have thought that they had a loan approval in place when in fact no such thing ever existed. This could be quite a dangerous predicament to find yourself in as some of those people went and made unconditional offers on properties and later found out that they did not have a their loan approval in place. You need to be careful when you call a bank or lender and discuss your financial situation with them as loans cannot be approved over the phone and some people have misinterpreted the information or had insufficient advice, leaving them to believe that a loan approval was in place.   Banks nowadays have to see written evidence of income, outgoings, deposits, identifications and all other paperwork before formally approving a loan.
So what is a Conditional Approval?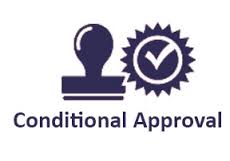 The real meaning of a conditional approval is a stage (before being formally/unconditionally approved) when the lender has looked at the paperwork and the signed application form, and done a full assessment on the loan and issued an approval in principle letter. A conditional approval means that your loan has been assessed and approved subject to a few outstanding items. Some of those items may be:
updated pay slips or bank statements,
employment verification,
valuation,
or simply a fully signed and dated contract of sale.
There are any number of other conditions that a bank could impose before they move forward and formally approve the loan.
There are even some lenders who will not even look at the paperwork involved if they can see it is an application without a property being found at that stage. Some lenders will issue a conditional approval based on everything and they are probably the most dangerous of all. Many people are unable to ascertain which lenders they are or whether the lender has really had a good look at the application or just based their decision on figures that have been provided, as some of these lenders don't do a formal assessment of the loan until such time as they receive a fully signed and dated contract of sale.
Unless you have a written letter from a lender stating that your loan is conditionally approved and formally listing each of the conditions then you should not take comfort in what they say over the phone. Simply calling a lender, and them telling you that your loan is approved over the phone is a fool's game.
So what is an Unconditional Approval?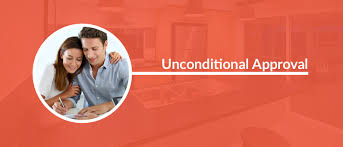 An unconditional approval is usually the second part of the process where a bank has had the opportunity to formally look at all the paperwork involved along with a signed loan application and have made decisions to formally grant the finance based on that particular property. At this stage there are no outstanding conditions listed and your letter should state that your loan has been either formally, or unconditionally approved.
Conditional approvals and formal approvals usually have a timeframe on them. The general rule of thumb is three months, but some will go longer than that. A point to note is that even though your loan approval has been granted the bank still has every right to rescind the loan approval any time up until settlement if they feel there has been an error; been misled; or believe there has been some type of fraudulent activity or omission; or if they become aware of a critical change to your financial situation prior to settlement.
Here at Mortgage Choice in Melbourne CBD  John's aim is to ensure that customers are given the greatest comfort in obtaining either a preapproval or an unconditional approval so that they can move forward with confidence at the time they feel is right in order to purchase the property they desire. John makes every effort to ensure that conditional approvals with conditions written on them are physically removed and accounted for prior to moving to unconditional approval.
You can arrange a free consultation with us and John will go over your paperwork to ensure you have all the right things in place to confidently go out and make an offer on your new property.
Mortgage Choice Melbourne CBD
322 Russell Street Melbourne
M: 044 888 9955