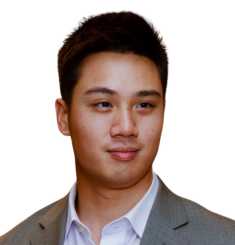 Jon Choi
Owner & Principal Finance Broker
Originally from Los Angeles and ethnically Chinese, Jon always had a keen interest in finance & broking. After graduating from university, he started his career in commercial real estate investments before spending 10 years as Managing Director of a private agribusiness investment company.
Jon is an avid fan of property investing and owns a portfolio of investment properties - so he knows exactly what his customers need from their finance. Jon is a member of the Australian Institute of Company Directors, as well as a full member of the MFAA.
Fun fact: Jon enjoys cattle trading as a hobby and is also a qualified private pilot. When he's not broking, Jon loves playing tennis or going to the beach with his kids.
"I believe property ownership & investing is a great vehicle to achieve wealth and financial freedom. Using the tools and knowledge I have to help my customers leverage their finances through well-structured home loans or investment strategies is why I love being a mortgage broker. I can use my expertise to help my customers grow future wealth and live well."