First home buyers
First Home Buyer? We've got your back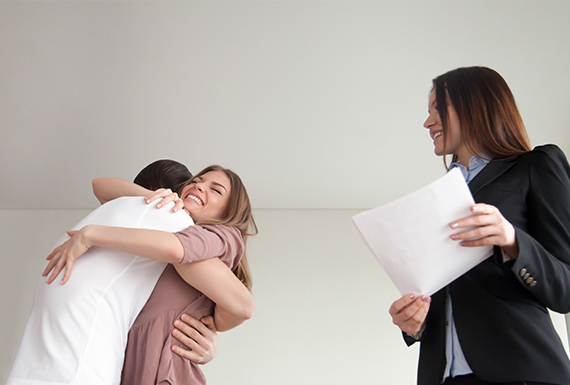 Tailored support
Buying a property can be daunting, but we can help make it easy.
Our job as your local mortgage broker team is to guide you through the process, beginning with a one-one-one initial meeting so we can understand your current situation and get you to your future financial and lifestyle goals with a solid long-term financial strategy.


Our commitment to you
You can rest assured that our home loan service is at no charge to you.
We get paid by the lender at settlement, and our commission is at the same rate regardless of which lender you choose. It's all part of our commitment to focus on the right outcome for our customers, and that we've got your best interests at heart.
Just check out what our customers say about our award-winning service on Google.


We work for you, every time:
Calculate borrowing power

We calculate how much you can borrow so that you know the price range you can afford while making sure the solution matches your long-term wealth strategy.



We do all the legwork

Our team will do the paperwork and follow through the entire process with the lender from start to finish, making it as hassle-free as possible for you.
Want to find out more?
Do your own research via our blog or library of free-to-download first home buyer guides.
Ready to talk to someone? Call our office on 03 9397 0365, request a call back by filling out the form below, or you can make an appointment with us online - simply click "Book an Appointment" from our home page!