Mortgage broking
Expert loan advice making the choice easy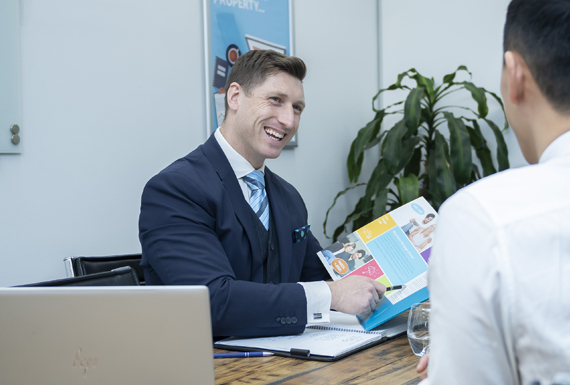 Your local broker
Mortgage Choice Williamstown is owned and operated by Jonathan Lee.
Following the passion for property he got from his father (a builder), Jonathan started his career in estimating but realised that he wanted to help his customers beyond bricks and mortar - he wanted to help people plan their dream home and find a way to afford it.
From humble beginnings as a one-man band operating from a home office, Jonathan opened a shop front in the heart of Williamstown in 2016 and he and his expanding team of experienced staff cemented their reputation as Melbourne's leading finance and mortgage broking experts in Williamstown, Yarraville, Seddon and surrounds.
Meet Jonathan and the team or book an appointment with us today.

Our commitment to you
Our team are qualified, experienced and focused on guiding you through the process.
Your journey with us starts with a one-on-one initial meeting so we can understand your unique circumstances. We then plan a long-term wealth strategy with you before using our product and lending structure knowledge to find the best finance options for you.
We do this because we want to ensure that what you do today will future-proof your property and lifestyle dreams of tomorrow.


We work for you, every time:
All at no cost to you

We will do all of this at no charge to you because the lenders pay us a commission when the mortgage is settled. This doesn't affect the deal you get from the lender.

We get paid the same

At Mortgage Choice, the only thing that matters to us is the home loan that's right for you. So we're paid the same rate no matter which home loan you choose from our wide choice of lenders.


More than just interest rates
Some of the diversified services we can provide include:
Property investment
Business lending
Equipment finance & leasing
Risk & general insurance
The right home loan for your needs
Our mission is to find the right home loan for your individual needs and to always have your best interests at heart. Plain and simple. Which is why we have such a wide range of lenders to choose from. We can search through hundreds of products to find something tailored to your situation. ~