Meet the team from Mortgage Choice in Williastown, We are always here to help, talk to us today and let us find a suitable home loan for you.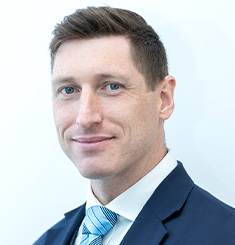 Jonathan Lee
Franchise Owner
Jonathan Lee is the Principal and Owner of the Franchise. Jonathan has grown up within the property industry since he was 15 as his father was a builder. With a back ground in building inspection, estimating and property investment around Australia he has extensive knowledge of your next purchase.
Jonathan purchased his Mortgage Choice franchise in 2012. With his knowledge of the property market and his desire to help his clients to create wealth through property Jonathan has found his calling with Mortgage Choice.
Jonathan has helped many clients in their journey to purchase their dream home and subsequent investment properties. Jonathan offers a turnkey solution for your situation. You will be provided with your tailored home loan, building inspector, conveyancer and insurance both for you and your home.
Jonathan holds all the relevant industry qualifications and certificates, such as a Diploma in Finance and Mortgage Broking as well as being a member of the MFAA. Additionally Jonathan holds a Bachelor of Applied Science (building environment)
Outside of work Jonathan has competed in Body Building Competition, loves motor bike riding and makes a point to travel to a new country each year.
Lindsey Currie
Senior Loan Processor
Lindsey has over 6 years experience working in the finance industry and 5 years of these specifically processing home loans for Mortgage Brokers.
Lindsey loves the processing side of the business as she finds it extremely rewarding and she strives to ensure that by communicating effectively between the bank and the clients that this takes as much pressure as possible off the clients, and makes the process of getting a home loan as painless, uncomplicated and as stress free as possible.
Lindsey is very approachable, will make you feel at ease during the entire process.
Lindsey loves running, watching movies, taking her Afghan Hound 'Mojo' to the beach and spending time with her friends and family.
Steven Wong
Steve can assist you with planning and budgeting to achieve your goals for a healthy financial future. With extensive industry experience, Steven prides himself on providing advice which will help you make objective and informed decisions about your financial plans.
Having seen close friends go through financial hardship and the difference that getting the right financial advice can make, Steven is passionate about planning sooner rather than later when it comes to goal setting.