We know how important it is to find the right financial specialist for your circumstances. The team at Mortgage Choice Williamstown is passionate about keeping you informed throughout the process, growing your investment confidence to help you make better choices for a better life.
Your award-winning team:
2017 Better Business Award - Best Branded Office
2017 Better Business Award - Best Residential Broker | VIC Finalist
2017 Better Business Award - Rising Star | VIC Finalist
2017 Real Estate Business Awards - Residential Mortgage Broker of the Year | VIC Finalist
2017 Australian Broking Awards - Customer Service of the Year (Individual) | Finalist
2017 Australian Broking Awards - Best Customer Service (Office) | Finalist
Meet your Team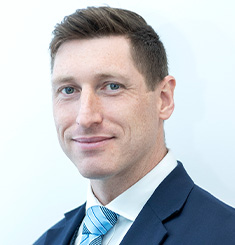 Jonathan Lee
Owner | Finance Broker & Portfolio Strategist
Mortgage Choice Williamstown is owned and operated by Jonathan Lee and has proudly served Melbourne's inner west since 2012.
Jonathan's passion for the property industry started early, spending his teenage years "on site" in the footsteps of his builder father. After learning the ropes within construction and property management, Jonathan completed his Bachelor of Applied Science (Building Environment) and advanced as an estimator for big home building companies around Victoria.
His extensive experience in property and construction combined with his intimate knowledge of the finance industry has helped many clients leverage lending structures to achieve their dream purchases and subsequent investment properties.
Outside of work Jonathan has competed in body building competitions as a life-sized Oscar statue (under layers of gold fake tan). He can also be found zooming around town on his motorbike when the weather in Victoria permits.
Email Jonathan | Mobile 0499 643 643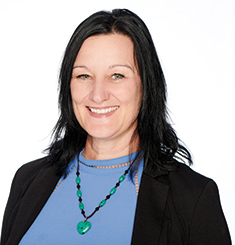 Mandy Love
Loan Writer | Client Relationship Manager
With over 10 years of finance industry experience in a variety of customer-focused roles, our clients can be sure that they are in good hands throughout their loan process.
Mandy's can-do attitude and solid knowledge of each individual lender's approval policies and "quirks" makes her the perfect mediator between the banks and our clients, skilfully balancing the requirement for accurate and reliable information with negotiating the best outcome to meet our client's needs.
When she's not hard at work at Mortage Choice Williamstown, Mandy can be found singing along - loudly and without shame - to Bruce Springsteen records or cheering on a Brisbane Bronco game.
Email Mandy | Phone 03 9397 0365
Steven Wong
Financial Advisor
Steven loves being able to help clients plan and budget for a healthy financial future.
Having seen close friends go through financial hardship and the difference that getting the right financial advice can make, Steven is passionate about planning sooner rather than later when it comes to goal setting.
With comprehensive industry experience, Steven prides himself on providing transparent and sound advice to help his clients make objective and informed decisions through complex areas of supperannuation and insurance to achieve financial and lifestyle goals.
Outside work Steven is an avid globetrotter and counts Japan as his ultimate favourite international destination.
Email Steven | Mobile 0408 475 225