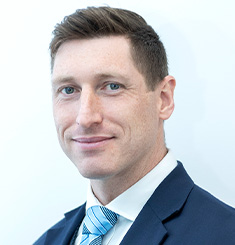 Jonathan Lee
Owner | Finance Broker & Portfolio Strategist
Mortgage Choice Williamstown is owned and operated by Jonathan Lee and has proudly served Melbourne's inner west since 2012.
Jonathan's passion for the property industry started early, spending his teenage years "on site" in the footsteps of his builder father. After learning the ropes within construction and property management, Jonathan completed his Bachelor of Applied Science (Building Environment) and advanced as an estimator for big home building companies around Victoria.
His extensive experience in property and construction combined with his intimate knowledge of the finance industry has helped many clients leverage lending structures to achieve their dream purchases and subsequent investment properties.
Outside of work Jonathan has competed in body building competitions as a life-sized Oscar statue (under layers of gold fake tan). He can also be found zooming around Marysville on his motorbike when the weather in Victoria permits.
When you'll work with Jon:
Initial & strategy meetings. These meetings will help Jon understand your unique finanical situation so that he can help find a lending solution to support your dreams and future plans.
Awards:
Finalist — Office of the Year Franchise, Australian Broking Awards 2021
Finalist — Customer service business award, MFAA Excellence Awards 2021
Winner — Office of the Year Franchise, Australian Broking Awards 2020
Finalist — Residential Mortgage Broker of the Year, Real Estate Business Awards 2020
Finalist — Young Professional Award, MFAA Excellence Awards 2020