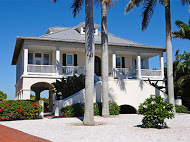 1. Pay it Off Quickly
Time is money. Pay your loan off as fast as you can. Pay it off over 20 years rather than 30 years.
2. Make more frequent payments
One of the simplest and best strategies to reduce the term and cost of your loan is to make your repayments on a fortnightly rather than monthly basis.
3. Consolidate your Debts
One of the best ways of ensuring you continue to pay off your loan quickly is to consolidate debts such as credit cards and personal loans into your home loan.
4. Forgo those minor Luxuries
Taking your lunch from home and saving on take away coffees, can be added to your loan repayments that could save you thousands.
5. Switch to a Lender with a Lower Interest Rate
Switching out of your current loan and taking out a loan at a lower rate can mean the difference of years and thousands of dollars.