Current Government Grants | First Home Buyer Service
Start your property buying journey- Toowoomba and Surrounds
Calling all First Home Buyers and Single Parents.
Toowoomba, Darling Downs and South Burnett regions have great opportunities for first-time buyers and Single Parents to get into the property market. Your own home is somewhere to enjoy life as well as a great investment.
At Mortage Choice in Toowoomba, we know there is a lot to learn to purchase your first home. Helping you through the journey is what we love doing! We will support you and guide you to your moving-in day.
Book a chat to design your pathway to homeownership.
As a general rule (without using any grants) you require a deposit of at least 8% of the purchase price plus purchasing costs (legal fees, building and pest check, government fees etc. this can be around $3,500). In some circumstances, you may also need to pay transfer duty.
Do I have to pay transfer duty?
The amount of transfer duty (aka stamp duty) you need to pay depends on a range of factors such as the value of the property, the type of property and if you are eligible for a first homeowner concession. Find out how much QLD transfer duty you need to pay.
Do I qualify for any grants/schemes?
QLD First Homeowners Grant. This grant is for $15,000 and is only available if you buy or build a newly constructed home valued below $750,000.
Federal Super Saver Scheme, allows you to save for a home deposit by making before-tax contributions to your superannuation.
First Home Loan Deposit, New Home Guarantee and Family Home Guarantee Schemes

The Federal Government has released 3 different programs FHLD, NHG and FHG. Each financial year, the Government will open a set quota of these places and you must meet eligibility requirements (income, citizenship etc). Find out more about these programs.

The first two are First Home Loan Deposit Scheme - for first home buyers buying an existing home, and the New Home Guarantee for first home buyers constructing a home. Successful applicants do not have to pay for Lenders Mortgage Insurance (LMI) so may only require a 5% deposit (plus your purchasing costs).

The third program is the Family Home Guarantee for single parents. Successful applicants may then only require a 2% deposit (plus purchasing costs) applicants can have previously owned a house.

Family Guarantee- You can also ask a family member to help you out with a Family Guarantee.
What is LMI?
Lenders Mortgage Insurance is an extra insurance fee that you are required to pay if your deposit is less than 20% of the purchase price. This cost can be funded as a part of the loan. This insurance protects the lender if you default on your home loan repayments.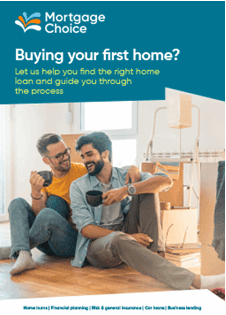 Is my Credit Score Important?
All lenders will conduct a Comprehensive Credit Report when assessing your application. To be viewed as a good applicant, avoid having unpaid bills (immediately communicate with suppliers regarding any unpaid bills), avoid PayDay Lenders (e.g., Cash Converters, Nimble) and avoid multiple credit/ loan applications. These factors decrease your credit score, as lenders view them as an inability to manage your finances. Our brokers provide advice to help you to select the correct lender, so you avoid multiple applications.
You can check your Comprehensive Credit Report for free here https://www.equifax.com.au/personal/products/equifax-credit-report.
When you meet with one of our brokers, we check your credit report however, this is not a credit enquiry so does not affect your score.
The next place to visit is our home loan calculators to do some quick sums.