Call Us
Office - 07 5445 3555
Open Hours

8.30am - 5.00pm
Address
2/3-5 Ballinger Road
BUDERIM,

QLD

4556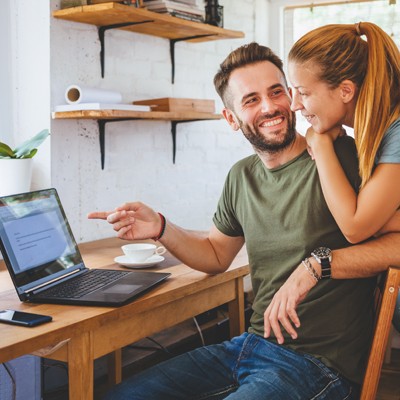 Latest home loan interest rates
The right home loan for your needs
Our mission is to find the right home loan for your individual needs and to always have your best interests at heart. Plain and simple. Which is why we have such a wide range of lenders to choose from. We can search through hundreds of products to find something tailored to your situation. ~
Kaia and Tess have been fantastic throughout our time with them. They make the whole process simple and efficient, all the while with a smile and ever cheery disposition. If you are looking for someone who is professional with a great level of knowledge in the industry look no further. We couldn't be happier with the service we received.

When I called the bank I had been with for 20 years I felt very disheartened about the possibility of getting a mortgage. I had no idea how to go about the whole thing.

A friend recommended Kaia and from the first phone call to the last (which was about a 6 month period) she guided and encouraged me through the whole process.

So here I am sitting in my own little piece of paradise, thanks to both Kaia and Mikaleigh! I seriously couldn't have got through getting my place without them....I am so grateful. I can't sing their praises enough! Keep up all the good work! THANK YOU.
The team of fabulous women at Mortgage Choice Buderim are to be congratulated on their consistent and reliable efficiency, professionalism, attention to detail, and the way they make a stressful and bewildering experience seamless and secure.

Their genuine joy at bringing possibilities alive in people's lives is inspiring !

Any gals who work in gorgeous shoes like that are amazing !!
On behalf of Lorna and myself we would like to take this opportunity to thank Kaia and her wonderful team of people for helping us along in a journey to obtain a mortgage for the purchase of our property at Coes Creek.

This journey could have been a very difficult one which we were experiencing with our previous bank due to our financial circumstances.

Based on a reference from one of the Real Estate agents we spoke to, he recommended the broker Mortgage Choice in Buderim to consider us in getting our finance across the line.

Yourself, Tess and the rest of the team were absolutely wonderful and made the experience pleasurable and with a very favourable outcome.
First home buyer's guide
Purchasing your first property can be an overwhelming process and there may be steps you are unsure or unaware aware of. This guide will walk you through all of the steps involved in the buying process.