Call Kara on 0421 2222 88. Available: Day, Evening & Weekends.
I am an experienced Home Loan Broker having been in the industry since 1999 in various areas of lending, including banking, through to mortgage management, and as a Mortgage Broker since 2004.
I have been very successful for years in assisting people achieve their property dreams, whether it be purchasing, refinancing, building or investing in property. One of the most important questions to ask is, "How long have you been a Mortgage Broker?"
My area covers Clovelly, Coogee, back to Kensington and Kingsford, across Randwick and Maroubra down to Malabar and Port Botany. I live in the area, and strongly believe it is a fabulous place to live, with the wonderful beaches, community feeling and fantastic facilities - it's a great place to raise a family and do business.
At Mortgage Choice my home loan service to you is free. I get paid by the banks and lenders on the Mortgage Choice panel which means I do not charge you. Further to this as a Mortgage Choice Home Loan Broker I get paid the same regardless of which bank or lender supplies your home loan.The purchase of your new home or investment is likely to be one of the most important decisions you will make. This includes which Lender or Bank will finance the purchase, making the right choice will save you thousands each year.
At Mortgage Choice we will take care of the whole process for you. You can be involved as much or as little as you like and we will keep you updated at all times.My mission is to make this an easy process for you. I will save you time and take the hassle and confusion out of finding the right home loan.
My job as a Home Loan Broker is to: Understand and analyse your home loan needs and requirements, filter through the hundreds of home loan options and find the loan(s) that most suit your individual circumstances. I process the application with the lender and deal with all requirements for Approval of your loan up to and including settlement. Once your property transaction settles you can still call me at anytime if you need assistance.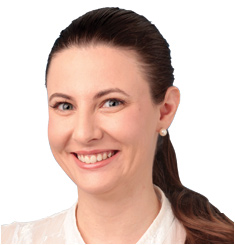 Kara Nikolic
Diploma of Financial Services (Finance/Mortgage Broking Management)
Licensed Credit Representative #410522
MFAA-Credit Adviser # 86160
Certificate IV in Financial Services – Broking
COSL-Credit Ombudsman Services # M0010131

Mortgage Choice Awards
2012 Retail Aggregator / Originator of the Year - MFAA Excellence Awards
2012 Australian Broking Awards Best Ethical / Social Responsibility Program
2012 The Adviser magazine Top 25 Brokerages list – ranked no. 1
CALL KARA ON 0421 2222 88. AVAILABLE DAY, EVENING AND WEEKENDS.
Carolyn Spampinato
A coach
for your money!
Every successful person has a coach or mentor, from sports people to people in business. There's no reason why you can't have one too.
I can work with you to help realise your financial possibilities and achieve your goals sooner while making sure your lifestyle is fully protected along the way.
Even if you're pretty financially savvy… it's a rare person who wouldn't want an expert on hand to help you get ahead and make the most of your money – all while taking care of the grunt work!