Our expert home loan and finance team looks after the Glenelg, Brighton, Marion and surrounding areas.
We have years of experience in providing credible and professional financial services to our clients.
Our mortgage brokers and financial advisers can take the time and hassle out of shopping around for the right home loan or creating your long-term financial plan and guide you through the process with expert financial advice.
Learn more about our expert team today.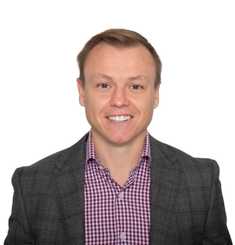 Keith Caine
Keith has over 15 years of experience in the world of finance. He is fully CeMAP qualified, has a Certificate IV in Mortgage Broking & Finance and a Diploma of Financial Services. Keith was the Winner of the Mortgage & Finance Association of Australia (MFAA) Excellence Achievement Award and is an Advisor Elite Business Mortgage Broker for 2016/2017. 
Obtaining the best possible solution for our customers is my main priority. "Our goal is to deliver an unrivaled level of service to our customers and an experience they will tell their friends about."
Contact |  keith.caine@mortgagechoice.com.au
Malcolm Simpson
Malcolm is a highly focused Senior Financial Adviser with 15 years financial services experience gained in the UK and Australia. Since 2008 he has been providing financial advice to a wide range of clients in Adelaide. His passion for providing the very best advice fueled him to continue his development and in 2012 he received the Certified Financial Planner (CFP) designation, the industry's most prestigious professional qualification.
Originally from Scotland, he moved to Australia with his South Australian wife so they could enjoy the incredible family lifestyle with their two young children. Working in Glenelg and living in North Brighton, he is very fortunate to be part of Adelaide's premier coastal community.
Malcolm's strengths lie in helping people identify their goals, developing their personalised strategy and keeping everything on track. He enjoys guiding and coaching his clients, always being there for the big decisions, helping to protect their family and lifestyle and ultimately make the most of their situation.
Contact | malcolm.simpson@mortgagechoice.com.au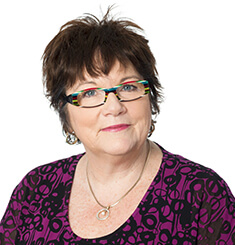 Julie Mahony
Julie started her finance career with 21 years in the banking sector, before moving into the real estate market. Julie joined Mortgage Choice Glenelg as our very first staff member in July 1998. Julie's knowledge of both the finance and real estate industries is extremely valuable to the success of our office, enabling us to provide superior service and advice.
"Being one of the most successful mortgage brokers in Australia, the sheer volume of loans we process and the amount of repeat and referral business we receive obviously shows that the service standards we provide to our clients are second to none."
Contact | julie.mahony@mortgagechoice.com.au
Rea Magill
Rea joined our office in July 2009 and and is an absolute magician when it comes to getting loans approved and deals across the line. She has over 20 years experience in the finance industry including 15 years with Computer Share and 5 years as Office Manager for a Mortgage Broker in QLD. Rea has her Certificate IV and Diploma in Finance and Mortgage Broking and is a fully qualified loan consultant.
"It's so rewarding working with a team where everyone is dedicated to providing exceptional customer service and love what they do."
Contact | rea.magill@mortgagechoice.com.au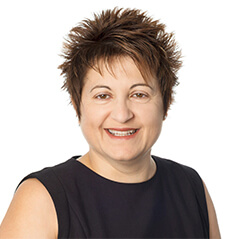 Ginet Moutakis
Ginet worked for NAB and ANZ for 23 years before she was headhunted by Mortgage Choice Glenelg in 2005. Ginet has her Certificate IV in Financial Services (Finance/Mortgage Broking) and brings a wealth of knowledge, experience and professionalism to our successful team. Ginet is the queen of achieving the unachievable.
"I get enormous satisfaction from helping customers achieve their goals and turn their dreams of home ownership into reality."
Contact | ginet.moutakis@mortgagechoice.com.au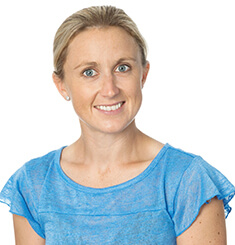 Laura Caine
Laura started as our Accounts and Finance Manager in 2017. Her previous experience in similar administratitive roles have proven to play a vital part in constructively managing the day to day duties of the office.
Contact | laura.caine@mortgagechoice.com.au
Julie Simpson
Julie joined Mortgage Choice with ample prior experience in the administration/accounting field, including 6 yrs working for an investment company in the UK. Julie plays a pivotal role particualrly in our financial planning team, ensuring staff are always sufficiently supported and the business administratively is running smoothly.
Contact | julie.simpson@mortgagechoice.com.au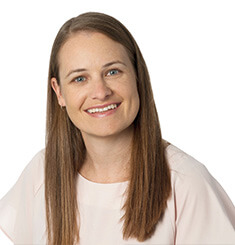 Bec Kimber
Bec joined the Broking team as an Administration Assistant in April 2016 after 20 years working in managerial retail position. This extensive experience within the customer service industry has given her a very natural ability to build exceptional client based relationships whilst still maintaining a strong level of professionalism.
Contact | bec.kimber@mortgagechoice.com.au
Chris Sellick
Chris joined the Financial Planning Team in January 2016 after 20 years employed in the insurance and finance sector. In addition to managing the client services team, she works closely with the financial planners supporting them in their day to day requirements. Chris is passionate about maintaining a strong compliance ethos and is committed to providing a high level of service at all times.
Contact | chris.sellick@mortgagechoice.com.au
Molly White
Molly started with Mortgage Choice in January 2016 after 5 years working in retail business banking for Westpac. Molly holds a Certificate IV in Financial Services and has the ability to establish sincere rapport with clients. It is this strength that has proven to play an integral part in positively impacting the customer experience when visiting our office.
Contact | molly.white@mortgagechoice.com.au
Meredy Andrew
Meredy joined Mortgage Choice in 2017 as a Para Planner with 25 years experience in Banking, focusing primarily on Financial Planning for the second half of her career. She holds an Advanced Diploma in Financial Planning and a Diploma in Accounting.
Meredy has a wonderful passion for helping clients strive for a better future financially.
'I enjoy the technical side of financial planning and enjoy the challenge of developing great outcomes for clients. It's so rewarding working with a team who love what they do, really care about their clients and are dedicated to providing an exceptional client experience.'
Contact | meredy.andrew@mortgagechoice.com.au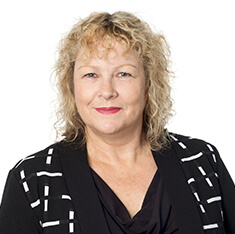 Heather Jones
Heather joined the Glenelg team in 2017 with over 25 years experience in finance and lending. Along with the completion of her Cert IV and Diploma in Financial Services & Mortgage Broking Financial Management, she also worked 18 yrs in managerial roles with Adelaide bank. Heather has spent the past 6 yrs working closely in credit, broking and loan processing. It is this knowledge, along with her dedication to clients, that ensures the service she provides is always impeccable.
Contact | heather.jones@mortgagechoice.com.au