September 09, 2015
Keith Mudge
Chatswood is the epicentre of Sydney North Shore, with a large retail and entertainment district on one side of the train station and a thriving business district on the other which is home to some of Australia's biggest corporates.
Chatswood Demographics*
Chatswood is home to around 21,000 people with population projected to double in the Chatswood CBD area over the next 11 years. Couples with dependent children currently make up the largest portion of the population (35.7%). Future growth in dwelling numbers is expected in the household types of: couples with no dependants and lone person households.
44% of the population of Chatswood are foreign nationals and do not hold Australian citizenship, which makes Chatswood one of Sydney's more culturally diverse suburbs.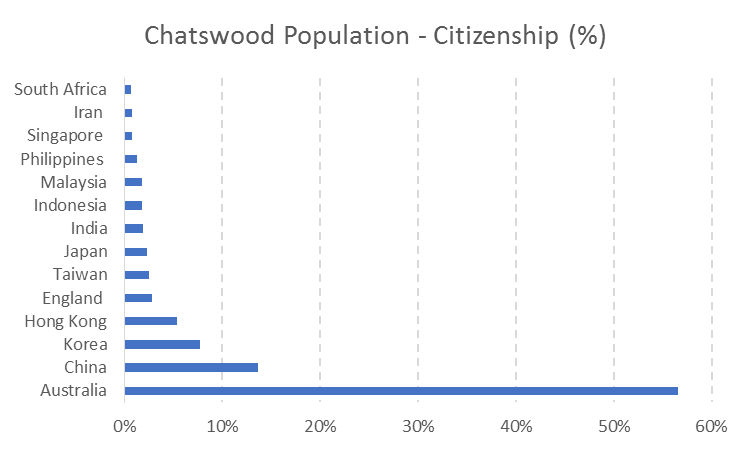 The Chatswood Mall Market runs every Thursday and Friday and provides the highest quality arts, crafts, fashion and fresh produce but is best known for its food from around the globe.
Food & Entertainment
Culturally diverse with a large South East Asian community, Chatswood offers visitors and residence a cultural diverse experience with a mixture of Eastern and Western experiences.
The casual dining scene is one of Sydney's best, If ques out the door are any measure of great food - Michelin Star rated dumplings from Tom Ho Wan (Chinese), Din Tai Fung (Taiwanese), Mamak (Malaysian), Khao Pla (Thai) and Kam Fook (Chinese) are all popular Asian eateries and well worth the wait. This author's personal favourite is the fantastic Thai experience dished up at Khao Pla, the pork ribs are a must.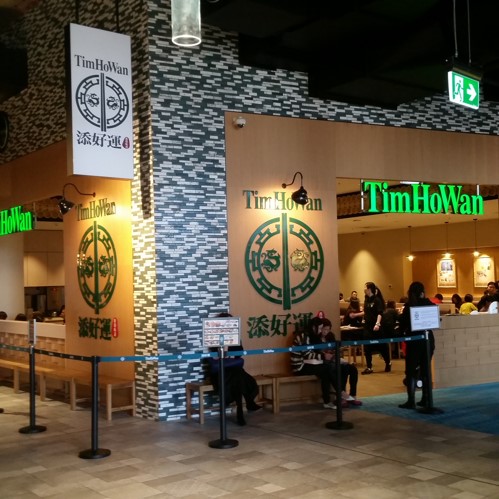 Chatswood is also a family friendly suburb with plenty of things to do with the family. The movies, laser tag or even a Karaoke sing along are all within a short walk of the train station and shopping centres.
Despite the high rises, office blocks and shopping centres, the outdoors is where Chatswood shines. Its biggest secrets are its amazing parks and playgrounds with Chatswood Oval boasting a skateboard park, playground and first class cricket and rugby oval. Some other highly recommended parks include Muston Park Home to the famous Rocket playground that was first placed on the site in the 1960's and has recently been re-installed by Willoughby Council.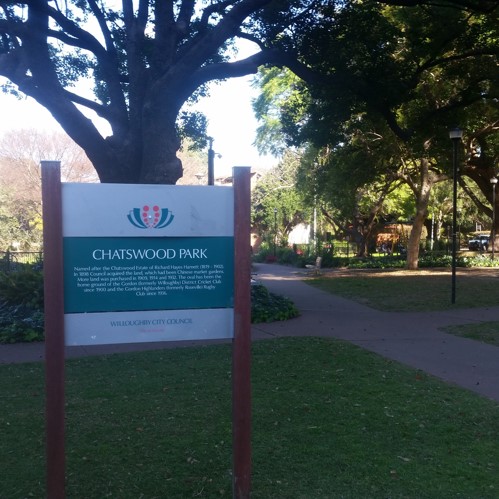 Community
Chatswood has an abundance of quality local schools that all perform well above NSW averages and are a big draw card to bring families to the area. Chatswood High School, St Pius X College, Mercy College and Chatswood Public School (Infants and Primary) are all well regarded schools.
Educational and cultural events take centre stage at the new Civic Centre with state of the art library facilities and concert hall. The Civic Centre comes complete with a full and varied schedule of shows, events and talks and has revitalised the arts in the broader Willoughby Council area.
Sport is also a big part of the community with the Gordon Rugby Club and Gordon Cricket Club based at Chatswood Oval along with Chatswood Rangers Sports Club (Soccer and Netball) who recently celebrated their 50 year anniversary.
What's on in Chatswood?
History
Chatswood was originally home to the Camaraigal clan of the Guringai Clan. The first commercial enterprises were established in Chatswood during the 1860's and the suburb expanded with the introduction of the north shore railway line in 1890. The suburb was named after the wife of Richard Harnett a local businessman and politician, his wife Charlotte Harnett was affectionately known as 'Chattie' and hence the name Chatswood was born.