Testimonials
Testimonials from our customers
Here is some recent feedback from our customers
---
Thanks for great service and advice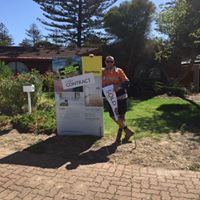 ---
Thanks again Kerry and Darren for helping with my first home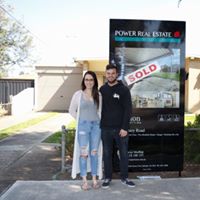 ---
Thanks Kerry great help cheers ZANE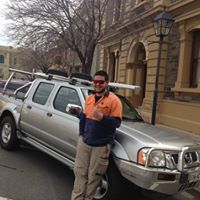 ---
Kerry Teakle is the most helpful, professional broker we have been through by a million miles. She got the most suitable loan for us in our situation and any time we weren't sure on anything during the process, she sorted it out immediately with no fuss. Thank you Kerry, we will come back to you without a doubt




---
Kerry helped me with refinancing my house loan last year and saved me a packet Kerry also helped me with a fantastic rate on my new car. Not only that, Kerry undertook a follow up on my home loan interest rates and secured a further reduction earlier this year. That's the kind of follow up I want and couldn't recommend her more highly. If you need any help refinancing or organising a competitive rate, Kerry is the person to talk to




---
Working with Kerry was a most impressive experience. Her knowledge of the loans industry and her confidence in dealing with financial institutions was clear from the outset. When my situation turned out to be complex, Kerry came up with solution after solution, persisting long after I would have expected someone in her position would have put it in the 'too hard' basket. In the end I felt that she 100% supported me and advocated with my best interests at heart, and a great result was achieved. I would recommend her services without hesitation. She would be the first person I would call if I was looking for housing finance.




---
Excellent service which makes buying a house simple. They explain all options in a way I can understand.



---
I was more than happy with the service and follow up on my queries. I did not realise I would be able to leave it all up to my broker whilst I had a full-time casual job plus hard to take time off. Amazing services plus friendliness.



---
My husband and I purchased our first home in December last year. We couldn't have done it without the help of Kerry. She was such a fantastic help with working out our finances while we were looking for houses and once we put in an offer, Kerry was there to help us through every step. I may have had a breakdown without her help... She walked us through everything and made the process so much easier. I also love that even nearly a year on, Kerry keeps in contact just to see how we are settling in and how our family is. We highly recommend Kerry to everyone




---
Kerry has helped my wife and I through the purchase of two homes so far and when we buy the next we'll be back sitting in her office again. Her service went beyond our expectations from making home visits after normal hours to bidding on our behalf at auction when we were unsure of how to proceed. Kerry helped with market research when we asked he about nearly every suburb in Adelaide, and has continued after settlement to ensure that we have the best product for our personal needs as our family changed. Thanks Kerry, you're a practical broker with exceptional dedication to your clients and we hope to see you again soon




---
Very approachable & contactable. Very friendly & helpful. Made things easy & reduced stress for me.



---
When looking to purchase our first home, we knew little about what was involved and the road ahead. Kerry went out of her way to ensure we were comfortable with the process, answer all our questions and secure the best lender for us. Knowing that we can still contact her with questions 6 months later and beyond has been great peace of mind. Thanks for everything Kerry, and for putting up with old man Baker




---
We are very happy clients!! Thank you all for helping us achieve our relocation finance and for going Above and Beyond in services for us! and also over past experiences.