Meet the Mortgage Choice team in Bunbury, Margaret River & Busselton. Our team of mortgage brokers work closely with you to help you through the loan or financial planning journey. Talk to us today to see how you can make better financial choices for a better life.
Our team of Mortgage Choice brokers in Bunbury are mobile and can come to you, at a time and place that suits you best. Just call us today on 0427 418 068 to book a time or fill out the Contact Us form at the top of the page.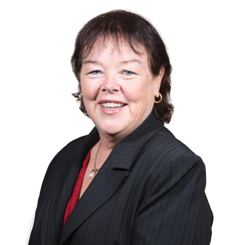 Donna Bamkin
Owner | Mortgage Broker
Donna has had a long career in finance, but is particularly passionate about how different Mortgage Choice is from other brokers in the industry. She lives locally and loves being able to provide advice to her customers about the local property & finance markets.
"Kevin and I are both particularly proud of the paid the same philosophy we have here at Mortgage Choice. Everyone in our Bunbury & Margaret River team love the trust that it builds instantly with a customer, that they know regardless of which home loan they choose from our range, we're getting paid the same rate. It just shows that we're focusing on the best outcome for them and not for us."
Kevin Bates
Owner | Mortgage Broker
Kevin is most likely your first point of call with our Mortgage Choice team at Bunbury & Margaret River. He works closely with Donna and the rest of the team to make sure that every detail of the loan application is complete and the loan progresses smoothly.
"I love that our clients can really sit back and let us navigate the sometimes tricky home loan 'jungle' for them. Our team does all the follow up with the banks, which means that instead of sitting for hours on the phone with their bank, our clients can leave it to us, and put that time to better use."