Understanding and assessing your home loan requirements
Filtering through the hundreds of home loan options on the market
Finding the home loan with over 20 lenders, which best suits your circumstances
Working through the entire application process alongside you, right through until settlement
Being available long-term to help reassess your home loan as & when your circumstances change
Once we understand your needs, we analyse the loans available and are able to match the most appropriate loan to your needs, saving you precious time. Using our services eliminates the hassle of shopping around, so you don't need to go from lender to lender, getting anxious and confused.
We work diligently to get the home loan that is suitable for YOU!
Assisting with your loan application is just the beginning of our business relationship. All you have to do now is book a time to meet. Then you can just sit back while we do all the work.
Some people think a mortgage broker's job is to get them the lowest rate. But it's much more than that.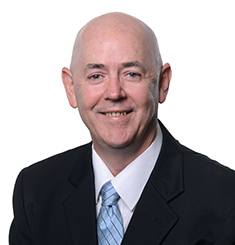 Kevin McCann
I am the longest serving Mortgage Choice Franchisee in Victoria and I've been operating my Mount Waverley office for over 14 Years. In 2012, I became a member of the 15 Years Squadron Officially recognizing my achievements within Mortgage Choice.
I have over 40 years' experience in lending which has given me a complete understanding of how to structure an application to get the best results for my clients.
My goal is to make the process of getting your loan easier. I evaluate the hundreds of loan products available via our wide panel of lenders to assist you to make the decision on which loan suits you best.
When I'm not writing loans I like to follow the football. I'm a mad Tigers supporter and I try to get to as many games as I can. TIGERS FOREVER!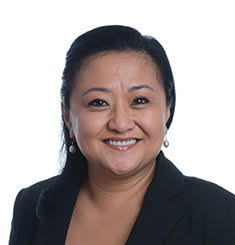 Lisha Cui
I am the Office Manager and often the first point of call for our Franchisee.
I have been working with Kevin for over 10 years, previously working with other franchisees, giving me over 15 years experience with Mortgage Choice.
There is nothing more important to me than providing our customers with the support and high level of service they require. I have plenty of knowledge and experience to assist you.
In my spare time I enjoy some social dancing and a passion for shopping. Over the years I have acquired myself quite an impressive collection of shoes.
Deepak Bansal
Hi, I'm Deepak Bansal, your local financial adviser.
Working in the industry for over 11 years, I am passionate about making your money work harder for you and building the financial stability for you to live life your way.
I can help you:
invest to build wealth for your future,
protect what is most important (your family, your health and your income),
ensure your superannuation is the most appropriate fund for you,
help you to budget and save to achieve your financial goals,
transition into a quality retirement,
And so much more!
I have worked in 3 of the 4 major banks, and have met many people at different life stages. My passion is making sure that no matter what stage of life they're at, they can live full and happy lives, not worrying about the what ifs.
Having a young family has also made me passionate about income and asset protection, so my clients can make sure that they, and their families, are covered should anything happen to income or health. I also specialise in retirement planning and age pension including navigating the Centrelink and Victorian government systems.
So feel free to book an appointment with me to have a friendly discussion about your finances, and your future goals. I would love to chat!
Professional qualifications
Bachelor of Commerce (Major Finance and Financial Planning)
Advanced Diploma of Business
Awards
Top Adviser CBA and Bankwest 2011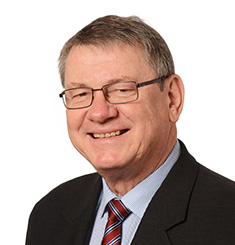 Valdis Bormanis
I was born in Sydney. My parents were World War II refugee migrants from Northern Europe. I grew up in Sydney's western suburbs, went to East Hills Boy's High, loved sport & completed studies at Sydney University. Married a Melbourne girl & ended up living in Melbourne where we bought our first home.
The next 15 years I spent working as a town planner working for state & local government & as a consultant. During this time the family expanded to five. Due to work we moved to Gippsland where we built a home, during construction the builder went into receivership.
About 20 Years ago I changed careers. I joined Mortgage Choice & have enormously enjoyed helping many hundreds of clients achieve their housing & business goals. For some customers buying a house has been simple & my task was to find a lender with the right home loan in terms of interest rate, fees & structure. For some, however, it can be a challenge to find a lender that will accept the clients circumstances. Then there have been those that have sought help to be rescued from a financial pickle. Every case is unique.
Today the residential finance scene is undergoing major & rapid change. Now more than ever the path to obtaining residential finance is pitted with traps which may be avoided with the services of experienced mortgage broker.
I would love to help you buy or refinance your loan.
Hi, my name is Valdis Bormanis, most people call me Val.
This is my story-what's yours?