Our local experts in Allambie Heights are available to help you with all things finance-related! We can assist you with:
We can also help you with: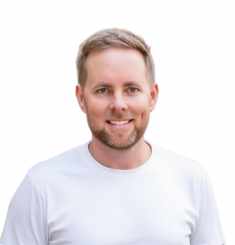 Kevin Reeve
Local, experienced, independent!
Kevin has lived in Allambie Heights now since 2009 and has resided on the Northern Beaches his whole life.
Kevin has developed a very broad base of knowledge and experience through his 14 years in the finance and property industry with roles such as a Managing Director for a successful property advisory business which offered tailored property investment advice, along with fully integrated mortgage broking, accounting and financial planning services. He is also a co-founder of an exciting unique start-up which is the only dedicated online destination where people can Rate, Review and Recommend Apartment Developers, House Builders and Individual Apartment Buildings around Australia.
His tireless work ethic is borne out of a genuine desire to help people create wealth and security in their lives. He works every day to educate his clients about the key fundamentals of financial wellbeing.
Kevin got his start as a mortgage broker early. In 2003, at the age of 21, he purchased his first investment property. Since then, he and his wife have worked together to buy multiple investment properties, and they have constantly adjusted their portfolio in line with their changing financial goals and the ever-evolving property market. As a result, they now control a multi-million-dollar real estate portfolio.
How can Kevin be of service?
No matter where you are - be it in Manly or somewhere else in the surrounding area - Kevin would like to assist you in achieving your home loan goals. He is also dedicated to his work and tireless in the pursuit of the best possible mortgage solutions for his clients.
Kevin believes that in this ever-changing property and lending landscape, education is vital. You need to know everything about where the industry is headed and why. That's why he promises to teach you everything you need to know. Whether you've got a question about home loans or you're looking to reshape your strategy for debt consolidation, commercial finance, a car purchase, financial planning or anything else, he will be there for you.
Email Kevin or Connect with Kevin on LinkedIn
Monica C Mort
I have worked with many large and small companies throughout my career in administration/secretarial duties. My husband has had his own business for 12 years and during this time, I have learned that customers are the number one priority. Keeping in touch, checking-in with people. It's a small part out of your day but gains big rewards. To manage a business you need balance - to give and take and not to get stressed over the 'little things' - it doesn't help any situation!
At Mortgage Choice Allambie Heights my role is to assist Kevin and his clients with ensuring the process from loan submission to settlement is as smooth and stress free as possible.  I have been working within this industry for 5+ years so there is not much i havent come across.
Away from work I love to keep fit & healthy and I have a terrific Labrador-Retriever who keeps me from slacking off and two teenage boys who love sports.
Sean Bailey
A coach
 for your money!
Every successful person has a coach or mentor, from sports people to people in business. There's no reason why you can't have one too.
I can work with you to help realise your financial possibilities and achieve your goals sooner while making sure your lifestyle is fully protected along the way.
Even if you're pretty financially savvy… it's a rare person who wouldn't want an expert on hand to help you get ahead and make the most of your money – all while taking care of the grunt work!
Professional experience
I have over 20 years of experience in the financial services industry, working in investment banking, funds management, and financial planning. I have been a Financial Adviser since 2005.
The reason I became a Financial Adviser was because I enjoy working with people and have a passion for financial markets, and found financial planning was the perfect fit!
My love of financial planning stems from being able to interact with people and connect with them on both a personal and a financial level. I enjoy being able to help clients navigate the complex areas of superannuation and insurance, and ultimately achieve their financial and lifestyle goals.
I look forward to supporting the financial planning needs of my local community.
Professional qualifications
Bachelor of Arts
Bachelor of Business Communication
Advanced Diploma in Financial Planning