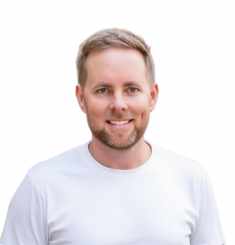 Kevin Reeve
Local, experienced, independent!
Kevin has lived in Allambie Heights now since 2009 and has resided on the Northern Beaches his whole life.
Kevin has developed a very broad base of knowledge and experience through his 14 years in the finance and property industry with roles such as a Managing Director for a successful property advisory business which offered tailored property investment advice, along with fully integrated mortgage broking, accounting and financial planning services. He is also a co-founder of an exciting unique start-up which is the only dedicated online destination where people can Rate, Review and Recommend Apartment Developers, House Builders and Individual Apartment Buildings around Australia.
His tireless work ethic is borne out of a genuine desire to help people create wealth and security in their lives. He works every day to educate his clients about the key fundamentals of financial wellbeing.
Kevin got his start as a mortgage broker early. In 2003, at the age of 21, he purchased his first investment property. Since then, he and his wife have worked together to buy multiple investment properties, and they have constantly adjusted their portfolio in line with their changing financial goals and the ever-evolving property market. As a result, they now control a multi-million-dollar real estate portfolio.
How can Kevin be of service?
No matter where you are - be it in Manly or somewhere else in the surrounding area - Kevin would like to assist you in achieving your home loan goals. He is also dedicated to his work and tireless in the pursuit of the best possible mortgage solutions for his clients.
Kevin believes that in this ever-changing property and lending landscape, education is vital. You need to know everything about where the industry is headed and why. That's why he promises to teach you everything you need to know. Whether you've got a question about home loans or you're looking to reshape your strategy for debt consolidation, commercial finance, a car purchase, financial planning or anything else, he will be there for you.
Email Kevin or Connect with Kevin on LinkedIn