Mortgage Broker in Casuarina, Pottsville, Kingscliff and the surrounding area
As your local mortgage broker, we will do all the legwork in finding the right home loan for your needs and support you throughout the entire application and settlement process.
Call Us
Office - 0407 266 776
Open Hours

Monday - Friday: 9:00am - 5:00pm


After hours by appointment
Address
PO Box 1725
KINGSCLIFF,

NSW

2487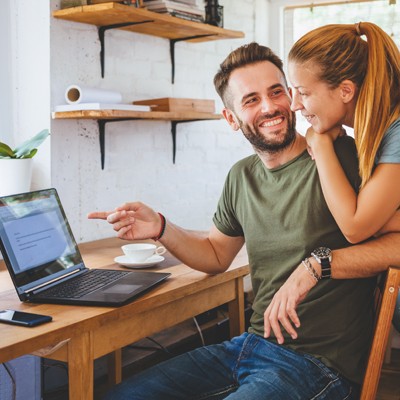 Latest home loan interest rates
Start your home loan journey today
Mortgage Brokers Casuarina, Pottsville, Kingscliff the surrounding area
We take the time to explore your individual circumstances and goals to identify the right loan option for your needs. This is different from when you go straight to a bank, where your options are often limited.
As your mortgage broker, Kristian and his team will work with you to:
Understand your needs and goals.
Work out what you can afford to borrow.
Find options to suit your situation.
Explain how each loan works and what it costs and
Apply for a loan and manage the process through to settlement.
If you need a Mortgage Broker to help you secure finance for your new property, then give our team a call on 0407 266 776.
Contact Kristian and his team today!
Fixed vs Variable interest rates
With the recent cash rate changes, many of you may be wondering what you should do with your home loan. If you're tossing between choosing a fixed or variable rate home loan, a split loan may be a great alternative, however, we would recommend that you reach out to our team to chat through your options first.
With a fixed or variable rate, there are pros and cons to both. For example, the benefit of a variable interest rate is that you can benefit when the Reserve Bank of Australia or your lender drops interest rates. Conversely, if rates rise, your home loan interest rate may rise.
To learn more, take a moment to watch our short video.
If you're ready to speak with a broker who cares, then get in touch with our team. Call Kristian on 0407 266 776.
Our goal is to provide you with the best service!
As your Mortgage Choice broker in Casuarina, Pottsville, Kingscliff and the surrounding area, Kristian Clear and his team will always have your best interest at heart! Our promise is:
Don't pay a thing. Our home loan service is at no cost to you!
We will do the legwork. You can save hours of research and paperwork by getting us to help!
You will always get straight advice. We don't favour lenders! We are paid the same regardless of which lender you choose.
We can also help you with:
Home loan resources!
Purchasing a property in Casuarina, Pottsville, Kingscliff and unsure where to start?
Our property guides provide further information which may assist you with your property purchase, no matter if it's for your first home or for an investment property. Download your copy for free below.
Get in touch with Kristian and his team this week. Call him on 0407 266 776.