Your local Adelaide CBD, Prospect and North Adelaide home loan expert can help you make better choices with your finances.
Looking for home loan, investment and financial planning advice? Caleb Swartz and his team are your local home loan and financial experts in the Adelaide CBD, Prospect and North Adelaide and surrounding area. Talk to us today to get a better deal.
5.0 (12+ total reviews)
Aggregated from:







Call Us

Mortgage Choice Campbelltown

Office - 08 8165 3596
Open Hours

Mortgage Choice Campbelltown

Monday - Friday: 9:00am - 5:00pm
After hours by appointment

Free Appointment
Mobile Broker
Servicing Adelaide CBD, Prospect, North Adelaide and surrounding suburbs.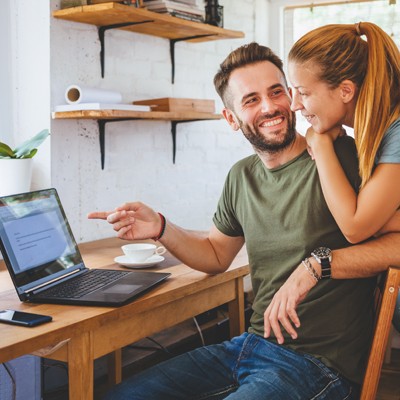 Latest home loan interest rates
Your home loan has never been easier
As your local home loan experts, Caleb Swartz and the Mortgage Choice team is here to guide you through the home loan market and help you make the right choice to protect your future. 
Our team of home loan and finacial experts based in Adelaide CBD, Prospect and the surrounding areas, have access to hundreds of home loan options from over 20 leading banks and lenders, and the best part is our services come at no cost to you!
We offer professional and expert advice for a wide range of loan and financial services including:
First home buyer finance
New home finance
Property investment loans
Home loan refinancing
Fixed, variable and interest only home loan packages
Debt consolidation
Commercial finance
Personal and car loans
One meeting can change your life. Call us on 8165 3596 to book your free appointment. We look forward to working with you! 
We help find the right home loan for you
With access to over 20 of Australia's leading banks and lenders, we can compare hundreds of products to help find a home loan that's right for you.
We know how important it is for you to be able to trust the advice you are receiving from our experts.
Our home loan service comes at no cost to you because we get paid a commission by the lender when you settle a home loan. 
This makes sure our team always have your best interests at heart.
We give you choice – without the legwork
Our team of home loan experts do all the legwork and prepare all the paperwork so you can set about finding the right car or property to purchase. We will keep you updated as the loan progresses, and deal with the banks on your behalf - easy!
More convenience for you
We understand your life is busy and dealing with finance can be stressful.
That's why we can visit you at your home or workplace at a time that's convenient for you.
We're here to help!
So whether you're a first home buyer, upgrading to your next home, getting into property investment, or wanting to refinance your existing loan, the team of local Adelaide home loan experts can help you make the right move. We'll be here for you at every stage of the process.
Contact us at  08 8165 3596 or 0488 063 995 to make a free appointment with one of our team.
We service the areas of: Adelaide, North Adelaide, Collinswood, Gilberton, Medindie, Medindie Gardens, Vale Park, Walkerville, Fitzroy, Ovingham,  Prospect, Prospect East, Prospect West, Thorngate, Broadview, Nailsworth, Sefton Park, Blair Athol, Blair Athol West, Kilburn, Kilburn North, Clearview, Enfield, Northfield, Northgate, Gilles Plains, Greenacres, Hampstead Gardens, Hillcrest, Manningham, Oakden, Klemzig, Windsor Gardens, Cavan, Dry Creek, Gepps Cross.
The right home loan for your needs
Our mission is to find the right home loan for your individual needs and to always have your best interests at heart. Plain and simple. Which is why we have such a wide range of lenders to choose from. We can search through hundreds of products to find something tailored to your situation. ~
Client reviews
Kristin made the entire process so easy effortless. I was a first home buyer had no idea about what to expect. I cant recommend her enough would give her 10 stars if I could.
Fantastic friendly and consistent service all the way through the loan process. Mortgage Choice staff simplified things for me and answered all my queries. Prompt, organised service. Thank you!
I am more than happy to recommend Mortgage Choice. Started with Sanjay and ended up with excellent and helping people like Catherine
Efficient, reliable, minimum fuss, excellent understanding of needs.
Patient, knowledgeable, individually tailored excellent service.
After our initial contact and first home loan through
Sanjay in 2004, we have taken further Home Loans to date. All of them were through him. It has been a very satisfying experience for all the eight loans that we have taken so far.
I think the important thing was you understand our
requirements, as each individual is having different needs. You suggest us the appropriate available loan in the market, suitable to our needs.
You fulfilled all my expectations and requirements in a very short time.Thanks
Great professional advice and guidance at every step. I have already referred your services to a few friends
From the very first phone conversation Sanjay was excellent. We had regular contact by phone and email where he explained each process so we understood it easily, and kept us well informed of what stage we were at during the whole process. Sanjay made time for us that fit in with our needs as our schedules are very tight. I will not hesitate to refer my family and friends to Sanjay.
First home buyer's guide
Purchasing your first property can be an overwhelming process and there may be steps you are unsure or unaware aware of. This guide will walk you through all of the steps involved in the buying process.