We have years of experience in providing professional financial services to our clients.
Our team can take the time and hassle out of shopping around for the right home loan or creating your long term financial plan and guide you through the process with expert financial advice.
Learn more about our team below.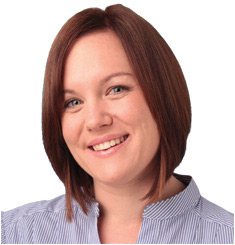 Kristin Nicolson
Owner/Operator for Mortgage Choice in Regional South Australua since 2011.
Kristin grew up in Regional South Australia and is passionate about working with people in our local community to help them reach their financial goals. She inderstands the importance of strong customer service and takes the time to work closely with clients to identify and understand their individual needs.
Lauren Fielding
Lauren has an extensive background in customer service and provides widespread support in administration, marketing and social media. She is originally from the area and has returned after spending 10 years in Adelaide. Lauren provides great customer support and enjoys helping clients reach their goals.
Lachlan Semmens
Holding an Advanced Diploma of Financial Services and with over 7 years experience in the Finance Industry, I am well equipped to service your financial planning needs.

Having worked with a wide variety of customers, I've gained experience in all areas of financial planning, particularly wealth protection. Given how hard we all work to gain financial prosperity, ensuring that my customer's path to success can continue through all that might happen in their lives is tremendously important to me.

My love of financial planning stems from having seen the great value that quality, strategic advice can add to a person's life.

Whether my customers have a complex need, or are looking for a simple financial tidy up, I thoroughly enjoy helping them gain a greater understanding of their financial position, and working with them to implement a plan to make the most of their money.