We are always here to help you. Talk to us today and let us find a suitable home loan for you.
Our team works together to ensure your entire experience from the moment you contact us to the day your loan settles is Simple, Easy and Fun. Your experience doesn't end on settlement as we have a carefully designed Client for Life program to ensure that we keep in touch with you and are there to help as your needs change over time.
Jake Swenson
With over 15 years experience in relationship and management roles within the Banking & Accounting professions spanning a broad range of industries and economic conditions, Jake is well positioned to assist with your finance requirements. 
Jake holds a Bachelor of Commerce (Accounting, Banking and Finance) degree from the University of Queensland and has obtained qualifications as a chartered accountant with the Institute of Chartered Accountants Australia. 
Jake has recently joined the Mortgage Choice ranks after finishing with the National Australia Bank in a Senior Relationship Management role in its Business Banking division. 
Kurtis Woodcroft
Kurtis Woodcroft, has been directly involved in Property Finance in Queensland for the last 18 years with Major Australian Banks specialising in Corporate / Institutional Property Development and Investment Finance in various Senior Management roles. 
During this time Kurtis has managed significant Property Finance portfolios primarily within the Queensland and Northern Territory markets and settled finance proposals for transactions for new business totalling more than $2Bn. 
Kurtis holds a Bachelor of Business (Management) and a Bachelor of Applied Science (Property Economics) from the Queensland University of Technology coupled with various post graduate courses.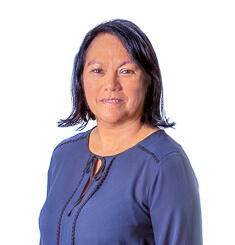 Denise Domingo
Denise is our Loan Packager and Office Assistant. She works with our Loan Consultants to package the loans ready for submission to the Lenders,  and  ensures they contain all the required documentation needed for a smooth and speedy approval from the Lenders.  Denise also manages the day to day administration duties of our busy office.  
Denise has extensive experience within the Banking and Finance Industry, with a strong proficiency in risk and compliance management within financial services.  A valued team member that works collaboratively with respect and dependability.  Denise has excellent interpersonal and communication skills working effectively within an organisation.  Her previous roles with St George Corporate Banking as Assistant Manager in the Lending Service Unit and Customer Service Manager of a Corporate Branch. 
You may hear from her as your loan progresses or if we require any additional documents or information from you in order to proceed. Should you need to contact her for an update or to provide information, please call during office hours on 07 3638 4670.