We each have a specific role and expertise to help you from the moment you make contact with us.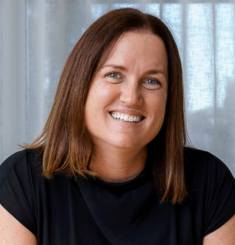 Larissa Barton
MORTGAGE BROKER
I have over 16 years in finance and home loan lending. As a Mortgage Choice broker I get paid the same rate regardless of which home loan you choose from our wide choice of lenders. I like that transparency and I hope you do too.
I moved from New Zealand to Sydney in 2002 and in 2016 made the sea change to the Sunshine Coast. After 14 years of Sydney living and 2 kids later we realised quickly that we'd outgrown our inner city terrace and it was the perfect time to bite-the-bullet and relocate to the Sunshine Coast and start living the coastal life.
As a home owner and property investor I get excited at growing our wealth through property and business and take so much satisfaction in helping my clients do the same.
My greatest personal achievements include my two children and running the Paris marathon in 2011. I now enjoy xtend barre classes and wallking & running anywhere on the Sunshine Coast. The odd trip back to New Zealand keeps me in touch with my kiwi roots but you'll mostly find me here on the Sunshine Coast.
I have a Graduate Diploma of Applied Finance, a Diploma of Financial Services (Financial Planning), a Diploma of Mortgage Lending and am one subject from completing my Master of Applied Finance.
I believe it is important to love what you do - both professionally and personally. For me that's
1) helping our clients feel calm and in control of the process of buying or refinancing property; and
2) To be an awesome wife, mother and friend.
I try to live by the motto: 'Work - Life - Blend'.
@mortgagechoiceperegianbeach - check us out on Instragram!
PH: 0419 716 439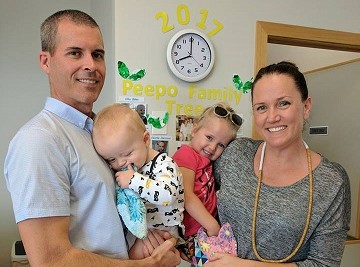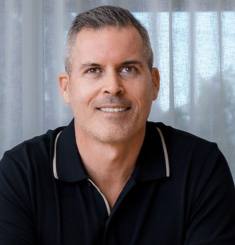 Gordon MacVicar
MORTGAGE BROKER
My career has been varied and diverse and this sets me up to help clients find the best finance solution for their needs. I started my life as an electrician before moving into sales and management in a Multinational company which involved in a start up lighting company. Having worked in both small and large businesses, I have witnessed first hand how good finance can help businesses and individual's thrive.
Being Self Employed myself, I have an understanding on how small businesses are run and what is involved. I know the challenges businesses can face when it comes to obtaining finance and the stress business owners can face - which is why we are committed to giving you the right answer and solutions quickly.
I'm also pasionate about real estate, having undertaken 4 renovations and having investment properties inside and outside of Superannuation and love helping clients achieve this as well.
A retired triathlon enthusiast and architecture admirer, I am an outdoor lover originally from Auckland. Myself and my wife Larissa made the move from New Zealand to Sydney in 2002, spending 14 years there growing into a family of four. We took the plunge in 2016 to move our young family north to the Sunshine Coast and absolutely love the tropical change. When I'm not with the family or working I'm riding the roads of Sunshine Coast or running the trails.
Gordon
Check out my Instagram page
PH: 0447 905 133
Caitlin Donnelly
LOAN PROCESSOR & BROKER SUPPORT
 your intial enquiry and preparation for meeting with a broker
helping you to get all of the required paperwork together (as seamlessly as possible!)
ensuring that once you select your home loan your application is submitted to the bank/lender as a matter of priority
Keep you updated throughout the entire process - from initial meeting through to settlement and there on after
I have recently become part of Gordon & Larissa's exciting and reputable team at their new Peregian Beach location.
Previously, I was a Real Estate Agent for 5 years in Mackay, before travelling overseas for just under two years. I have only recently made the move to the gorgeous Sunshine Coast; drawn to the endless adventures, stunning beaches and relaxed lifestyle! 
I find the finance industry extremely interesting and soon hope to be a First Home Buyer myself - and what better place than the Sunshine Coast. When I am not working (beachside!), you can find me enjoying the surf, exploring the Sunshine Coast hinterlands and running!  
Come in and say hello today - I look forward to meeting with you!
PH: (07) 5474 9834