October 15, 2016
Chris Kirwan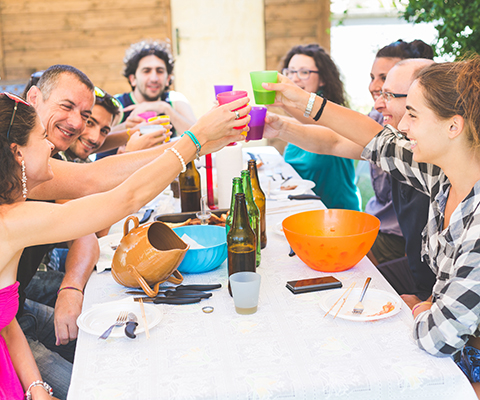 With roughly one in every five properties being sold at auction, there is a good chance that the next property you buy could be at auction.
So what steps can you take to make sure you win big on auction day?
Have a read of these steps you should take both before, during and after auction to help you get the result you want.
Step 1:
Review the contract
Before you attend an auction, it is important to carefully read the contract of sale and make sure you understand your various legal obligations should you place the winning bid. Any changes you would like to make to the contract – including deposit size, settlement period etc - need to be discussed and agreed upon by both parties before the auction starts.
Step 2:
Work with a finance professional
While it is easy to get caught up in the excitement of shopping for a property and attending an auction, if you are serious about placing a bid, it is important for you to get your finances in order first as an auction sale is unconditional and you will be contractually obligated to find the funds needed to purchase the property. A mortgage brokercan help make sure your finances are in order and you have pre-approval before going to auction so you can bid with confidence.
Step 3:
Familiarise yourself with the rules
No two auctions are exactly alike; so attending a few 'practice auctions' before the big day to make sure you know the rules and exactly how the event runs. Knowing the difference between the reserve and a vendor's bid is important and by attending some 'dummy' auctions you will find it easier to understand a lot of the basic rules.
Step 4:
Bring your cheque book
This may sound really silly, but having your cheque book on hand at the auctions you wish to bid at is extremely important. If you win at auction you'll be expected to pay the deposit immediately, so you should attend forearmed. And, as many people no longer have cheque books, it is important to look into this before attending any auctions you wish to bid at.
Step 5:
Know your limits
Making sure you're really clear on the "maximum" amount you want to spend at auction is really important. In today's market with property prices soaring, it is easy for properties to sell way above the reserve price. But, before you get carried away in the excitement of auction day and outspending your means, set a maximum price limit and don't go over it. As a general rule of thumb, your maximum price limit should be very close to the appraised value of the property.
Step 6:
Don't be afraid
While auctions can be a very intense emotional experience, it is important to stay calm and level headed throughout the process. Know your limits, bid within them and if the property is passed in or sold to another bidder, have a back-up plan ready to go. Removing the emotions from an auction will help you to come out on top every time.