Mortgage Broker for Home Loans in Cannington, South Perth & Belmont
Looking for a home loan? Talk to Leteisha Pileggi, your local Mortgage Choice broker located in Cannington, WA. Let us research and compare more than 20 lenders for you.
Call Us
Office - 08 9355 1099
Open Hours

Monday to Friday, 9am - 5pm
Address
1/1393 Albany Highway
CANNINGTON,

WA

6107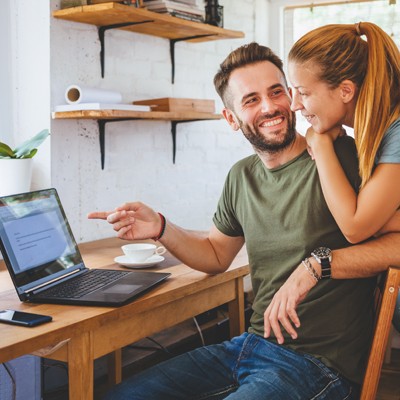 Latest home loan interest rates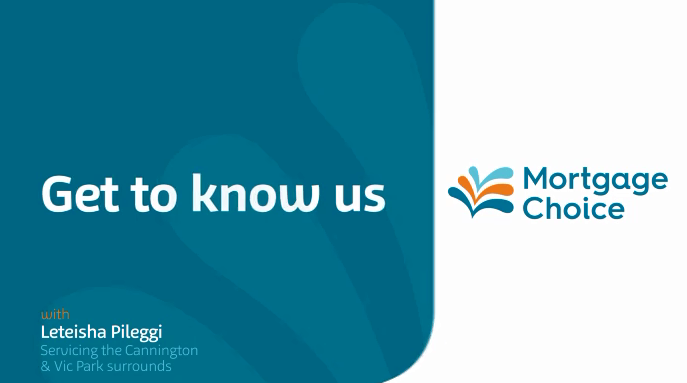 The loan that suits your needs
With access to more than 20 lenders, including Banks, Credit unions and Building Societies, Mortgage Choice in Cannington can compare and contrast hundreds of products to help you find a home loan that's right for your circumstances.
Our commitment to your goals
Our aim is to help you choose the most suitable Home Loan or Investment Loan for your individual situation, while providing excellent, professional and friendly service.
Contact us today
Call the Mortgage Choice team in Cannington today to discuss your individual needs on 9355 1099 or 0423 297 293 or email our broker, Leteisha directly at Leteisha.Pileggi@mortgagechoice.com.au or click on the Contact Us link at the top of the page.
We make finding the right loan easy
We offer professional home loan advice for a wide range of requirements, including:
First Home Buyers
Next Home Finance
Refinancing
Debt Consolidation
Investment Property Loans
Construction Home Loans
Increase Existing Loans
FIRB / Temporary Resident Lending
Fixed vs Variable Rate Information
Personal Loans
Car Loans
Equipment Finance & Leasing
Insurance
At Mortgage Choice in Cannington we service the following suburbs:
Ascot, Beckenham, Belmont, Bentley, Burswood, Cannington, Carlisle, Cloverdale, Como, East Victoria Park, East Cannington, Karawara, Kensignton, Kenwick, Kewdale, Lathlain, Manning, Queens Park, Redcliffe, Rivervale, Salter Point, South Perth, St James, Victoria Park, Wattle Grove, Waterford, Welshpool, Wilson and surrounds.
The right home loan for your needs
Our mission is to find the right home loan for your individual needs and to always have your best interests at heart. Plain and simple. Which is why we have such a wide range of lenders to choose from. We can search through hundreds of products to find something tailored to your situation. ~
Leteisha and Jasmine both made the whole loan process for buying my first home straight forward and quick. I felt confident that they were providing me with the best options for my situation and were even able to meet my quick settlement time frame of 4 weeks!! Thanks again ladies!!
Leteisha was fantastic, nothing was too hard & no questions went unanswered. We were referred to Leteisha by a friend & won't hesitate to recommend her to family & friends
We were very happy with the service and support received the whole way through the loan process! Leteisha was very helpful and made everything easy to understand. Thank you!
This is the second time that I have engaged Leteisha's services and I couldn't thank her and Jasmine enough. Their knowledge, advice, professionalism and willingness to go above and beyond to ensure everything went as smoothly as possible were second to none. Thank you Leteisha and Jasmine!

Leteisha & Jasmine team are excellent. They are professional and give excellent advice in terms of choosing the right home loan plan for us.

We found Leteisha's service to be of a very high standard and very reliable. Leteisha's honesty, friendliness and professionalism made getting the loan so much easier and less frustrating because she had everything under control at all times.
Thanks for all the work you have done with getting our loan approved. You always followed up with any enquiry we may have had and always touched base with us so we knew what was going on. Thanks again.
I was very happy with Leteisha's service, she went the extra mile and kept us informed throughout the entire process.
Leteisha and Jaimee have been brilliant throughout the process. They provided a lot of valuable assistance and timely communication! Highly appreciated your service and will not hesitate to recommend to friends.
Leteisha was patient, always friendly and did more than what I thought was required from a Mortgage Broker. She assisted us with completing our First Home Owners Grant, completed our loan application and gave us a lot of valuable advice, both personal & professional.
Working with Leteisha and her team made a very busy and stressful time sooooo much easier for us. We were constantly in contact with updates and requirements. Nothing was a drama as they took care of all those tricky details that would've caused us headaches.
Great service. Better than going direct to the bank. Leteisha got a fantastic rate for us. Highly recommend the Mortgage Choice team at Cannington
Leteisha & Jonaya update us all the time with the status of our application. They thoroughly explain to us every stage and they simplify the situation for us to understand & make us a worry free client.
Excellent service. Went above and beyond our expectation! Very prompt and clear correspondence. Highly recommended Mortgage Broker. Leaving us with less hassle especially for us first home buyers. Made the whole experience of buying home painless and easy.
..it was a pleasure to deal with two professional people that do what they say and in a timely manner too... and that is great customer service.
First home buyer's guide
Purchasing your first property can be an overwhelming process and there may be steps you are unsure or unaware aware of. This guide will walk you through all of the steps involved in the buying process.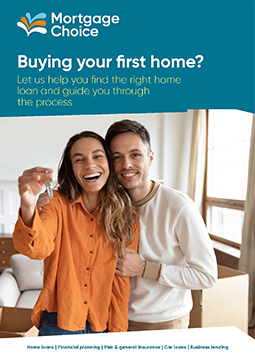 Help me
calculate