At Mortgage Choice in Wembley, Floreat & Subiaco our focus is you - the client - and helping you find the right home loan, or build a financial plan to suit your future. We are home owners or property investors ourselves and understand first-hand how stressful the process can be. Let our expert team help you.
Our team can meet with you in our office on Cambridge St in Wembley, or we can meet you at a time and place that suits you best. Book your appointment with our team today by calling 08 9287 1030 or click on the Contact Us button at the top of the page.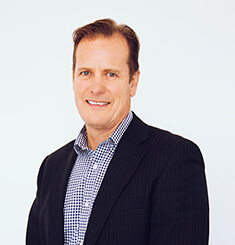 Mark Wilkins
Owner | Mortgage Broker
Mark is not only an MFAA Accredited Mortgage Broker, he is also a qualified Financial Planner. With almost 10 years experience, Mark is highly knowledgeable in all aspects of the home loan and property market. With a background in small business and living locally with his family, Mark understands the challenges of managing property purchases in the current market conditions.
"My whole life has been in finance and there is one thing that is proven time and time again: finance affects everyone. Having a background in financial planning means that as a mortgage broker in the local Wembley area, I can help people match their finances to their lifestyle, and not the other way around."
Kristine van Kampen
Loan Consultant
Kristine has over a decade of experience in the finance industry, starting as a Junior Administrator and working her way up to a loan consultant at Mortgage Choice. She is highly experienced in the industry and has worked in various parts of the home loan journey throughout her career - so she knows the process inside and out.
"There is quite an art in putting a home loan for a client so that it fits nicely with their budget. That's what I love about being a loan consultant. I can find a home loan from our range that feels tailored to the client's life, their budget and their lifestyle. It's so important to put them in the right one."
Glen Usher
Financial Adviser
Glen has been in the financial planning industry since 2000, in fact, it's in his blood. He started his career working in his father's company, and after seeing how much he could help people, it became a passion. He has worked with a range of different types of clients, from mums and dads to high net worth clients, small businesses and larger companies. He has experience in all areas of advice from personal financial strategies to retirement planning, and specialises in personal / family protection and insurance, superannuation consolidsation advice & PBI salary packaging strategies.
"Being married with a young daughter, I understand the importance of protecting and providing for my family. Giving people the reassurance that should anything happen, they can call me and I will be there to help, and then being able to make good on that promise is very rewarding for me."