No matter who you are, purchasing a property can be a stressful experience. That's why our team of mortgage brokers aim to make this process as easy as possible.
When it comes to finance, we want you to know that you have made the right decision in choosing a team of mortgage brokers that are highly qualified, and have a wealth of local property knowledge for the Sunshine Coast.
We are passionate about what they do. We don't believe that there is anyone more qualified or suited to assisting you with your decision to purchase property or secure finance.
Why Mortgage Choice Buderim
We all chose to work for Mortgage Choice because of the integrity that comes with the brand.
Unlike most other mortgage brokers, Mortgage Choice consultants are paid the same commission from every one of our over 20 lenders when you get a residential home loan. This means that no matter what, we only have your interest at heart.
With our panel of more than 20 lenders including most of Australia's leading banks, building societies and credit unions, our mortgage brokers have hundreds of loans to compare to find the right one for your unique situation.
Please meet our team
Kaia Hunter
Ph: 0414 891 931
Email: kaia.hunter@mortgagechoice.com.au
Kaia is an Owner and Partner of Mortgage Choice in Buderim.
Kaia is passionate about helping people reach their property ownership goals.
Whether it's buying a first home or building a property portfolio, she works with her clients each step of the way, and has a client for life approach.An investor herself, and with a love for property - it gives her great pleasure seeing her clients achieve their dreams.
As partner in the Mortgage Choice Buderim business, Kaia aims to touch as many people as possible, educating them on the benefits of property investment, in particular women and already has her school-aged daughter saving for her first purchase.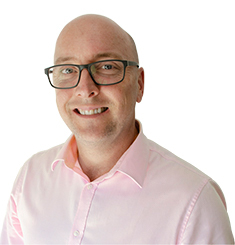 Pete Solomon
Ph: 0413 999 953
Email: pete.solomon@mortgagechoice.com.au

Pete is an Owner and Manager at Mortgage Choice in Buderim .
Pete commenced his finance career back in 2006 with Mortgage Choice in Buderim. He has spent the last couple of years gaining valuable experience and knowledge working for some of the big 4 banks, and most recently left Westpac Premium as a Relationship Manager to come back to his finance stomping ground here at Mortgage Choice.
"The decision was quite a simple one to return to Mortgage Choice" – having access to a large panel of lenders plus being a valued partner in this successful business continues to add strength, certainty and comfort to his clients knowing he will be around for the long term.
Pete gets a buzz out of helping people from all walks of life, going the extra mile and is well known for his professionalism.
Pete, with his wife Michelle are kept extremely busy with their 3 daughters who are all currently attending High School.
Linda Ireland
Ph: 0414 012 714
Email: linda.ireland@mortgagechoice.com.au
Linda is Owner and Partner of Mortgage Choice, Buderim.
Linda has a degree in business from Charles Sturt University, and holds a Diploma in financial planning.
Having an accounting background, Linda works closely with some of the Sunshine Coasts most successful accounting firms, and is responsible for coaching hundreds of investors with large property portfolios.
She also practices what she preaches, having accumulated a personal property portfolio of nearly 20 properties in 10 years.
Matt Ireland
Ph: 0413 999 951
Email: matt.ireland@mortgagechoice.com.au
Matt is an Owner and Manager at Mortgage Choice in Buderim.
His keen personal interest in property investment has led to coaching many of his clients in developing their own property portfolios.
Proper structure and forward planning can see clients save many thousands of dollars, and help to accelerate their investment strategies.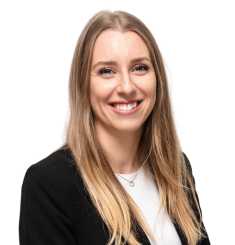 Mikaleigh Pickles
Email: mikaleigh.pickles@mortgagechoice.com.au
Phone: 07 5445 3555
Mikaleigh has been with the Mortgage Choice team for 4 years and is an assistant Broker working with Linda to ensure clients receive the same outstanding customer service that Linda has delivered for the last 14 years.
Mikaleigh has excelled in her position at Mortgage Choice moving from junior to senior loan administrator within her first year before being promoted again, to assistant broker.
Mikaleigh has also been nominated for various awards by her peers, clients and lender partners over the last 4 years.
Kimberley Wren
Kimberley Wren
Email: Kimberley.wren@mortgagechoice.com.au
Phone: 0434 891 323
Kimberley is our newest addition to Mortgage Choice in Buderim, joining us as a Broker.
She brings with her almost 5 years of lending experience from Brisbane. She purchased her first property when she was 18 and has always had an interest in buying/selling property so has an abundance of personal experience within the market as well.
Kimberley prides herself in providing exceptional customer service and exceeding client's expectations. She aims to ensure a smooth, stress free process for every customer whether it be a property purchase or refinance.
Tess Pitcher
Tess is our Customer Liaison Manager and works closely with her to ensure her clients have an amazing experience with us from their first appointment to settlement and post-settlement.

Tess brings to the office and our customers an exceptional high level of care and attention.


If you're lucky enough to have any dealings with Tess she'll have you in fits of laughter with her infectious personality.
Newly married, Tess has just bought her first (of many) properties!