Your local Mortgage Choice broker & home loan expert in Willetton, Canning Vale, Atwell & surrounds
Embark on your home loan journey with confidence by reaching out to Mortgage Choice in Willetton & Canning Vale today! Our experienced and friendly team is dedicated to guiding you through the entire process, ensuring a smooth and stress-free experience.

Your dream home is within reach, and we're here to help you every step of the way. Contact Mortgage Choice in Willetton & Canning Vale today, and let's turn your homeownership dreams into a reality!
Willetton
5.0 (44+ total reviews)
Aggregated from:







Call Us

Mortgage Choice Willetton

Office - 08 9259 6000
Open Hours

Mortgage Choice Willetton

Mon - Friday 9am - 5pm

Free Appointment
Address
Unit 2, 300 Vahland Avenue
WILLETTON,

WA

6155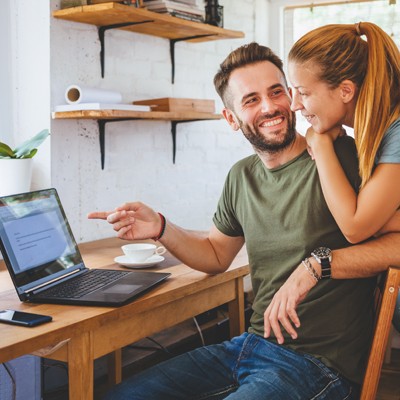 Latest home loan interest rates
Start your home loan journey today
Your local Willetton & Canning Vale Mortgage Choice broker
Whether you're right at the start of your home loan process or ready to get going straight away, Lisa and the team are ready to help. With over 20 years experience in the banking industry and 14 years as a lending manager at ANZ, Lisa has the experience and the team to make your home loan journey as stress free as possible.
Find out more about Lisa and her team here
Keeping you updated along the way, Lisa and her team help figure out what you want from a home loan and then search through hundreds of home loans from over 20 lenders - including all the big banks - to find the right one. They then complete and submit the paperwork and ensure your loan is moving through your lender - all at no cost to you.
 What our clients say about us
Lisa McDowell from Mortgage Choice - You are amazing, super patient, very efficient, you have the best communication skills, you are super polite and kind and you and your team have made getting a mortgage an absolute breeze.

I highly recommend Lisa and her team (Mardi and Nicola) they have not only been easy to deal with but they've made getting our mortgage and re-financing applications an absolute breeze. I couldn't have done it without them. I tried to get a mortgage in 2021 when the banks were high in demand and even with a decent deposit I still couldn't get a pre-approval until Con Matthews (O'Neil real estate) referred me to Lisa and I am so grateful he did. If it hadn't been for Con referring me when I was house hunting I don't think it would have been possible for my husband and I to be in our own home today.

We then reached out to Lisa a couple of weeks ago for assistance to re-finance to do some home renovatations and again it was easy, smooth and now we have re-financed during a very hard time for most banks and appplicants and we have just been approved.

I am so grateful and amazed at how easy it has been working with Lisa and her team. If you are serious about home loans, re-fiancing or assistance with bank pre-approvals I cannot recommend Lisa enough she has made our lives so much easier and we couldn't be happier.

Chris & Jess (Home Loan) Mount Nasura, WA
---
 I would like to thank Lisa & the whole team at Mortgage Choice, Willetton.
For someone who has worked in home lending in banking industry in the past, I was very reluctant to use a mortgage broker. My experience was fantastic. Your communication about the process and updates was constant. I never had to call or email to find out what was going on at any time. Looking forward to getting my new car this week after nearly a 12 month wait. Thanks for all your help and finding us a great deal that will save us around $400/month on repayments.
I would not hesitate to recommend you in future.
Brenton & Kerrie (Refinancer) Willetton, WA
---
Lisa, Mardi and Nicola were so helpful through the whole process. I never once not knew was going on and was kept in the loop at all times! They went out of their way to get things moving and processed quicker!! Couldn't recommend them more!
Carly (Refinancer) Huntingdale, WA
The right home loan for your needs
Our mission is to find the right home loan for your individual needs and to always have your best interests at heart. Plain and simple. Which is why we have such a wide range of lenders to choose from. We can search through hundreds of products to find something tailored to your situation. ~
Client reviews
Lisa and team very helpful, knowledgeable and offer a great service. Thank you - we are now enjoying our new home immensely
Lisa and her team are such a great people to deal with. They were responding to our queries promptly, worked extremely hard to get the best deals for us. Besides, Lisa is such a knowledgeable person who knows what her business. We strongly recommend them to all of our friends and contacts. Thank you so much
Lisa and the team are extremely professional and helpful. They were patient and understanding and went above and beyond to assist with our application and get the required result. I would not hesitate to use these lovely ladies again in the future.
Lisa, Mardi and Nicola are the friendliest professionals when it comes to sorting out your mortgage. Highly recommend them for first home buyers.
Always seamless. This is our 2nd time using Mortgage Choice Willeton and we will be back for a 3rd. Thanks team
I have gone through the process to purchase a property with Mardi Henderson at Mortgage Choice Willetton.
Not only was the rate better than what the bank could offer but the advice, support and speed at which she was able to get things done was incredible. We managed to settle early and the best part is that the bank paid the commission, I did not pay for this incredible service.
Will be back in future.
Excellent service, knowledge and advice. Highly recommend
Absolutely amazing team. My situation was quite difficult and I had no chance to refinance with major banks. Everything at Mortgage Choice went smoothly and I was able to refinance and consolidate my debts. I received frequent updates about my application and the settlement. Highly recommend.
I have used these guys to buy a couple of propertys now and they always do a great job.
Could not recommend more highly. Lisa did a fantastic job of helping us get the best loan for our situation.