Home loans
Home loans | Willetton & Canning Vale

Going to your bank for help with your home loan can give you a very limited range of home loans to choose from. Lisa and her team in Willetton & Canning Vale have access to hundreds of home loans from over 20 lenders on their panel - including all the big banks and some specialty lenders.
We're passionate about finding a home loan that suits you and your finances, one that feels tailored to you. And, we'll even take care of the legwork involved in finding the right home loan, so you can spend time doing the things you love.
We take the time and hassle out of shopping around for a home loan and guide you through the process to help you make better choices with your finances.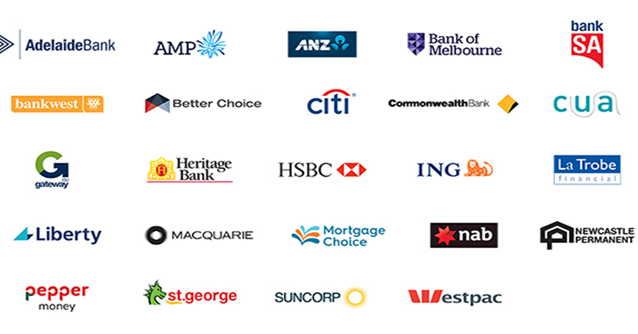 Our home loan service is no cost
Our home loan service is no cost to you as your lender pays us a commission after your loan settles. Pretty handy right?
But the best part is, as Mortage Choice brokers we're paid the same rate of commission regardless of the home loan you choose from our wide choice of lenders. This ensures we're focused on the right outcome for you, not for us. With other mortgage brokers, this may not always be the case.
What makes us different?
Mobile brokers to make it as easy as possible
After 20 years working for major banks, Lisa knows how hard it can be to leave work and get to a bank to discuss your home loan. That's why the team in Willetton & Canning Vale pride themselves on being mobile brokers, able to meet you at a time and place that's convenient for you throughout your home loan process.
It might be at work during your lunch break or at home after the kids are in bed. We're happy to make it as convenient as possible for you. Alternatively you can visit us at our office in Willetton.
Download your free Guide to property ownership
Let's talk
We're here to help you enjoy a streamlined property journey. Call Lisa McDowell and her home loans team at Mortgage Choice on 0450 918 125 or simply click on the Contact Us link at the top of this page.
Your local mortgage broker servicing: Rossmoyne, Shelley, Applecross, Ardross, Brentwood, Canning Bridge, Mount Pleasant, Alfred Cove, Booragoon, Myaree, Canning Vale, Willetton, Riverton, Bullcreek, Bateman, Murdoch, Winthrop, Leeming, Langford, Lynwood, Parkwood, Ferndale, Atwell, Aubin Grove, Banjup, Beeliar, Hammond Park, Jandakot, South Lake, Success and Yangebup.
We can help you if you are:
Upgrading your existing property
Looking for equipment for your business
Trying to find finance for your business