Lisa Wilkinson - Your local Mortgage Choice Home Loan Broker in Annerley, Greenslopes, Yeronga, South Brisbane & Surrounds
Lisa Wilkinson, your local Mortgage Choice home loan expert in Annerley and Coorparoo Ph: 0413 911 950
Call Us
Mobile - 0413 911 950
Office - 07 3848 4822

Fax - 07 3103 4694
Open Hours

Monday - Friday: 9:00am - 5:00pm


After hours by appointment
Address
11 Eric Crescent
ANNERLEY,

QLD

4103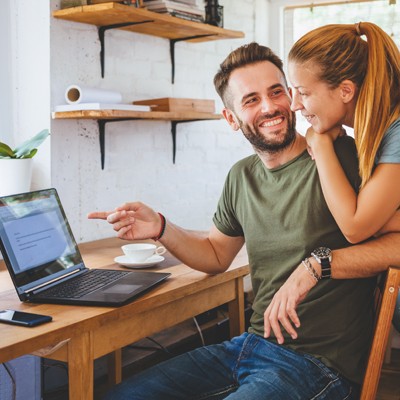 Latest home loan interest rates
Start your home loan journey today

We can help you:
Own your first home – we'll even organise your First Home Owner Grant
Pay off your mortgage sooner
Consolidate debt and save - refinance
Restructure your current loan to ensure it's helping you achieve goals
Refinance your existing home loan
Ready to start your home loan journey with Our help?
Find out for yourself why my customers are so happy. I'll make your next purchase an easy one.
Call me on 07 3848 4822 today.
Your personal home loan manager
Lisa and the team at Mortgage Choice in Annerley can streamline your next loan.
First we take the time to listen to your needs
Then, we sort through our extensive panel of lenders including leading banks, to find the loan best suited to letting you achieve your goals.
It's like having your own home loan expert – and we'll stay in touch to ensure your loan continues to meet your circumstances.
The end result is a friendly, stress-free experience for you – plus peace of mind knowing you have the loan that matches your needs.
Our home loan service comes at no cost to you
We're paid by lenders after your loan has settled, so expert advice is free to you as a Mortgage Choice customer.
Best of all, Lisa and her team as Mortgage Choice in Annerley can meet with you at a time and location that's convenient for you.
We also offer
Car loans and leasing
Personal Loans
General insurance and loan protection insurance
What is your borrowing power?
When you're ready to purchase your property, it's important to have a good understanding of how much you can borrow. We know that finding out how much you can borrow for a property can be a bit confusing, which is why we have some great resources at your disposal.
Feel free to check out our easy to use home loan calculators here or get in touch with us to discuss your unique situation.
Ready to kickstart your journey to home ownership?
We'll assist you along the way and do all the legwork for you! Call Lisa today on +61413911950 or 07 3848 4822
The right home loan for your needs
Our mission is to find the right home loan for your individual needs and to always have your best interests at heart. Plain and simple. Which is why we have such a wide range of lenders to choose from. We can search through hundreds of products to find something tailored to your situation. ~
Client reviews
Lisa worked very hard for us and we are extremely happy with the outcome. We would recommend Lisa to anyone looking for a Mortgage Broker
S & C Fidge
Both Lisa and Ashley were helpful, knowledgeable and professional in our dealing with them. They helped to make our first house purchase as easy a process as possible.
Lisa was extremely helpful in explaining my options and with keeping me up to date with the progress of my loan application. Even when unexpected events emerged she was very responsive and provided excellent advice.
We were able to contact Lisa through out the process with any enquires which made the process easy. We were given choices and options and with this information we were able to make informed decisions. Thank you.
Lisa worked very hard for us and we are extremely happy with the outcome. We would recommend Lisa to anyone looking for a Mortgage Broker
It was lovely to be able to work with Lisa on the purchase of our second property. Lisa is very knowledgeable on the financial side of purchasing a house and wonderful with suggestions for ideas outside of the box for an outcome to suit your personal circumstances. She assisted at a great length to find a home loan product suitable for our needs and financial situation.
Approaching lending institutions to investigate the best options available can be extremely daunting and fraught with the possibility of making a big mistake. I appreciated your friendly, professional and measured mode of operation which guided me through the potential pitfalls and spared me the difficult negotiations with the bank staff. Thanks very much.
As an immigrant that has to start life anew in a new country every little process, although familiar in the country of origin, can be terribly daunting to say the least. Lisa has made me feel comfortable and had a lot of patience answering all the questions we had. I can truly recommend (and have already) Lisa and Mortgage choice to anyone.
Thanks for your help during my first home-buying experience. I was a bit clueless about the whole process, so your help was much appreciated. I would give a 10 for loan interview process & follow up.
10/10 for service - very helpful and descriptive when showing us the options, and the signup process went smoothly too and in good timing for the settlement. Thank you again for all of your help, very happy with your services -
Refinancing guide
Considering refinancing? Our guide explains the reasons, costs and steps involved in refinancing your home loan.