Need a Home Loan? Speak to your local expert today!
Luke Camilleri, your local mortgage broker, is here to assist you in acquiring or refinancing the most important purchase of your lifetime.

Give him a call and see what he can do for you.
5.0 (122+ total reviews)
Aggregated from: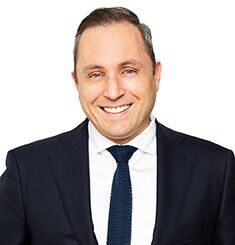 Call Us

Mortgage Choice Altona

Mobile - 0411 401 028
Office - 03 9398 1390
Open Hours

Mortgage Choice Altona

Monday - Friday: 9:00am - 5:00pm


After hours by appointment

Free Appointment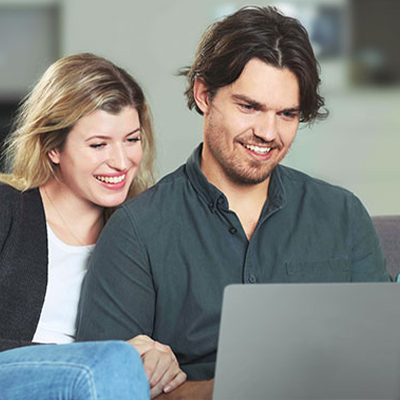 Latest home loan interest rates
Help you find the loan, which best suits your needs, including:
Applying for your first home loan
Refinancing your existing loan
Upgrading your next home loan
Building your property portfolio and applying for an investment loan
Luke has the latest home loan products with a panel of over 20 banks and lenders, he has access to a huge variety of home loan products and we will explain the differences between products and answer all your questions.
As a fully-fledged financial services provider, Luke can also assist you with car loans, personal loans and asset finance.
Convenience:
Luke understands you live a busy life, so he make things easy for you, by doing all the legwork:
Meet with you at a time and place, convenient to you.
Find the home loan, which best suits your needs.
Take care of the whole loan application process, all the way through to settlement.
Be also your mortgage broker for life by:
Answering any questions you may have, after your loan has settled.
Review your home loan to make sure, the product you have chosen is still suitable.
Assist you when your financial circumstance change.
Experience:
Luke has been representing Mortgage Choice since 2001. He has extensive knowledge gained from his many years of experience. Jess joined the business in January 2018 and is learning the business from the ground up.
The home loan service is free:
At Mortgage Choice, the home loan service is free. The fees are paid by the lenders.
Need to get a home loan?
Phone Luke today on 0411 401 028.
Start your home loan journey today
The right home loan for your needs
Our mission is to find the right home loan for your individual needs and to always have your best interests at heart. Plain and simple. Which is why we have such a wide range of lenders to choose from. We can search through hundreds of products to find something tailored to your situation. ~
Client reviews
Luke and Jess are amazing As a first home buyer I had plenty of questions and they were always happy to assist. They supported me throughout the entire buying process. I highly recommend to anyone looking for a great mortgage broker.
We have worked with Luke Jess for over 7yrs. Luke and Jess make the process of re-financing home loans smooth stress free. Luke always listens to your needs works hard with the banks to get the best outcome. We couldnt be happier with their service levels.
Couldn't recommend the services of Luke and Jess enough. They were such a great resource for us when refinancing and changing banks. They are both very knowledgeable and were more than happy to answer any questions and always had our best interest. We will definitely use them again in the future and refer them to our friends and family.
We approached Luke when we needed advice around upgrading from our apartment to a future house. Luke was very patient, supportive and helpful with our many questions. Selling and buying property was very stressful for us but Luke was there to guide us and put our financial concerns at ease. He was always approachable and easy to talk to and we felt we could reach out to him for even the smallest of... read more
Luke and Jessica were amazing throughout the whole process. They were incredibly patient with us - being first-time home buyers we definitely felt overwhelmed at times, but they answered all of our questions and always put us at ease. They were thorough and made sure that all the boxes were ticked I would definitely recommend Luke and Jessica if youre looking for a mortgage broker whos knowledgable, professional, and friendly.
Great people to deal with, Luke went above and beyond to ensure we got the best possible rate and really helped us get a great deal. Luke really knows his stuff and we couldnt be happier with the outcome. Everything was ready well before settlement so there was no delays
Highly recommend
Absolutely amazing service, Luke and Jess were integral to the purchase of our first home. Luke was able to meet with us after work and weekends to get all the paperwork done quickly and was always happy to answer the many questions we had.
Excellent at navigating the confusing and often alienating housing market Could not recommend Luke and Jess highly enough
Luke and Jess did a fantastic job in refinancing our existing mortgage. They were fast, efficient, professional and made the process very easy - a huge improvement on our previous broker. We will be using their services again without doubt.
Luke and Jess did a fantastic job in refinancing our existing mortgage. They were fast, efficient, professional and made the process very easy - a huge improvement on our previous broker. We will be using their services again without doubt.
Luke was recommended to us by a friend and didn't disappoint.
We couldn't be any happier with our experience. Him & Jess communicated well; we had a tight schedule to get our loan approved to make an offer and they managed to get it done efficiently.

Highly recommend if you need a Mortgage Broker for first home buyers or any mortgage needs!