Mortgage broker for Northcote, Fairfield, Fitzroy North, Carlton North & North Melbourne
Need a home loan? Talk to the Mortgage Choice broker that services Northcote, Fairfield, Fitzroy North, Carton North, North Melbourne and nearby areas.

Mobile 0411 401 028
Office 03 9398 1390
Open Hours
Monday - Friday: 9:00am - 5:00pm
After hours by appointment
Luke Camilleri at Mortgage Choice, is your local mortgage broker, assisting you in acquiring the most important purchase in your lifetime.
Help you find loan, which best suits your needs, including:
Applying for your first home loan
Refinancing your existing loan
Upgrading your next home loan
Building your property portfolio and applying for an investment loan
Luke has the latest home loan products with a panel of over 20 banks and lenders, he has access to a huge variety of home loan products and we will explain the differences between products and answer all your questions.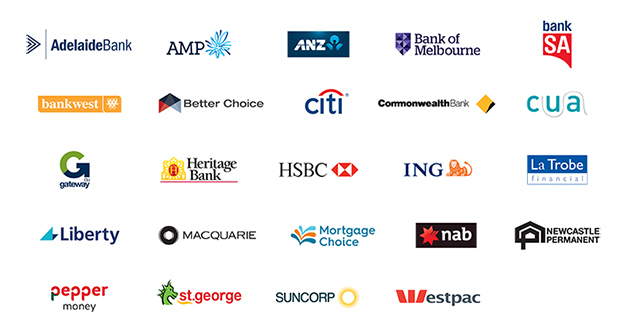 As a fully-fledged financial services provider, Luke can also assist you with car loans, personal loans and asset finance, he also works with a Mortgage Choice financial planner who can help with your financial goals and insurance needs.
Convenience:
Luke understands you live a busy life, so he make things easy for you, by doing all the legwork:
Meet with you at a time and place, convenient to you.
Find the home loan, which best suits your needs.
Take care of the whole loan application process, all the way through to settlement.
Be also your mortgage broker for life by:
Answering any questions you may have, after your loan has settled.
Review your home loan to make sure, the product you have chosen is still suitable.
Assist you when your financial circumstance change.
Experience:
Having all worked in financial services for extensive periods, Luke's team have a combined total of over 40 years experience; with such knowledge all are able to assist with your financial needs and goals.
The home loan service is free:
At Mortgage Choice, the home loan service is free. The fees are paid by the lenders and our home loan specialists get paid the same no matter, which home loan you choose from our panel of lenders*.
Contact your local mortgage broker for inner and northern Melbourne:
Luke's service covers the inner and northern suburbs including Abbotsford, Alphington, Carlton, Carlton North, Clifton Hill, Collingwood, East Melbourne, Fairfield, Fitzroy, Fitzroy North, Northcote, North Melbourne, Parkville and Princes Hill, as well as other neighbouring areas.
Need to get a home loan?
Phone Luke today on 0411 401 028 or 03 9398 1390 or use the Contact Us linkat the top of this page. You can also connect with us on Facebook under Mortgage Choice - Melbourne North.
*This information refers only to loans provided by our panel of up to 20 lenders with whom Mortgage Choice has an arrangement, under which it receives commissions and other payments.
"Luke & Vikki were fantastic everything went smoothly."
M. Sayers - Upgrader
Clifton Springs, VIC
"Luke is a great guy. His financial advice was really handy and we will be visiting him again in the near future. Every detail was thought out and he always made it convenient for us to meet. Very professional."
Alex - Refinancer
Ringwood, VIC
"Luke from Mortgage Choice Melbourne North was recommended to us by friends and I could not be happier wth our experience. He has been fantastic to deal with every step of the way from our relaxed first meeting to advice on house hunting, even staying in touch well after handing us over to the bank. He is always happy to answer questions, easy to talk to and takes the mystery out of first home buying. Thanks again Luke."
J. Beeche & J. Atwood - First Home Buyer
Coburg, VIC
"I have worked with Luke on multiple transactions. He is easy to work with , thorough and extremely experienced. Luke's the only one I go to for my finance needs."
M. Buttigieg - Upgrader
Hoppers Crossing, VIC
"Luke was brilliant. He was accommodating in terms of times for meeting outside business hours, listened to my ideas and had a well-tuned sense of when to agree with these or when to advise me of a better option. I did quite a bit of research before contacting Luke but his experience and expertise has ensured I ended up with the loan that is the best value for me with the flexibility I need. Without his help I would have naively chosen the wrong product for me and inadvertently cost myself thousands of dollars."
NB - First Home Buyer
South Geelong, VIC
"Luke's professional advice and customer service was greatly appreciated during my first home purchase. The whole process was stress free, thanks to Luke for being extremely organised. Vicki and Luke kept me informed every step of the way and always responded to my queries in a prompt manner."
S. Sayers - First Home Buyer
North Melbourne, VIC
"I cannot speak highly enough of these guys. If you're looking for someone you can trust, you have just found them. I can't imagine going through this process without someone as amazing! They have a genuine interest in providing you with the best service and keeping you up to date on the whole process. I cannot fault them at all! I don't think there are enough things I can do to express my gratitude for everything they have done!"
C. Boyanton - Upgrader
Tarneit, VIC
"Luke was always professional and made every effort to schedule meetings that suited my work hours. A great listener and helpful with all matters relating to buying a home. Very useful particularly for a first home buyer."
G.Gillies - First Home Buyer
Heidelberg Heights, VIC
"We found Luke to be very helpful, professional & friendly. He made finding the right loan very easy and we appreciated him coming to see us after hours. All the information he provided was correct the first time, he obviously knew his stuff! Thanks again Luke for all your help!"
Laura Sacchetta - Upgrader
Taylors Hill, VIC
"Fast, efficient & friendly!"
Georgia Clarkson - Refinancer
Northcote, VIC
"The whole process of refinancing my mortgage was made as simple as possible. Luke clearly communicated the various options and answered any questions I had. Luke then told me exactly what I needed to do/consider at each step of the way. Thanks - I'll definitely use Luke's services in future."
Emily J - Refinancer
Brunswick, VIC
"Thank you very much Luke for the service provided. I'll be back in a year for more."
Brandon Wilson - First Home Buyer
Wallan, VIC
"I was so happy with the service provided by Luke. He was always prompt & professional in replying to any of my queries & made the whole process for me simple & stress free."
C.Smith - Property Investor
Ringwood, VIC
"The overall service is highly recommended and we will definitely use your service again in the future if needed. We are happy that you have successfully achieved what we were aiming for and your performance is highly appreciated."
R.G.S - Refinancer
Point Cook, VIC
Help me
calculate