October 18, 2016
Daniel Ellul
Because of current record-low interest rates, many people are refinancing their home loans.
There is, however, one question you need to answer: "Should I choose a fixed or a variable loan?"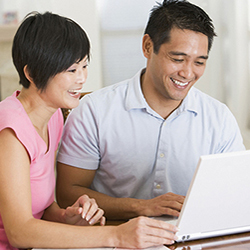 VARIABLE LOANS:
Variable loans provide a level of flexibility and include features such as:
Ability to make additional repayments.
Ability to redraw from the loan.
Offset account options.
The most significant feature of variable loans is that they are directly linked to the Reserve Bank cash interest rate and their interest rate decreases if the cash rate drops, whereas if the cash rate rises so does the variable rate.
FIXED LOANS:
Fixed rates provide the benefit of certainty, i.e. the repayment remains constant over the period of the fixed rate loan.
Because fixed loans lock you in to a fixed rate they will, if you decide to change the type of loan, incur break costs and switching fees. The cost of breaking a fixed loan may be high and will depend on:
When the loan was fixed?
For how long was it fixed?
How the interest rate, at the time the loan was fixed, compares with the current interest rate?
COMBINING BOTH FIXED AND VARIABLE LOANS:
If you have difficulty deciding whether or not to choose a fixed or variable loan, there is a popular third option of combining both fixed and variable features.
The key benefits of splitting a loan both variable and fixed features are that it:
Minimise the risk and protects against any potential rate rise that would affect a variable only loan.
Could weaken the impact of missing out on savings if the interest rate drops because it is not entirely locked into a fixed rate.
WHAT IS MY NEXT STEP?
If you are still unable to decide, which loan best suits your needs your local mortgage broker is able to further explain the differences between these options and what would be best for you.
If you would like to find out more about both variable and fixed home loans, please call (03) 9398 1390 or visit www.mortgagechoice.com.au/luke.camilleri .