June 24, 2016
Daniel Ellul
Many home owners ask: when is it the right time to refinance their home loan? With record low interest rates, now is a good to refinance and there are a variety of benefits in doing so: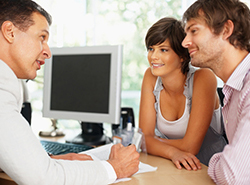 1) Paying off your home loan sooner: Home loans are usually for 25-30 year terms and once the loan is in place, many people fall into the trap of staying with their original lender. Salaries over time generally increase and you might be in a position, to make higher repayments without realising or the terms of your current loan do not permit this. Refinancing allows you to find a suitable loan product, which caters for your changing circumstance and possibly allow additional repayments, so your home loan can be paid faster.
2) Lower monthly repayments: Home loan repayments become routine for a home owner and you could be paying a higher interest rate than necessary. It is important to review your home loan perodically, especially if your personal or financial position has changed. By not reviewing your home loan, you might have a loan product, which is outdated and at a higher interest rate, in comparison to the current market. Refinancing can assist in lowering your monthly repayments also help paying your home loan earlier.
3) Variable and fixed home loan options: Home owners have the option with many lenders of both variable and fixed loans. When refinancing it is good to look at both options or, even splitting your loan to be part variable, part fixed. With record low interest rates in the current market, it is good to consider these option when refinancing.
4) Unlock equity: One of the key benefits of refinancing is that it can allow you to unlock equity in your home. By refinancing you have potential to access equity, so you can purchase an investment property, renovate your existing home or purchase a motor vehicle.
5) Debt consolidation: Refinancing can assist you in consolidating debts including personal loans, car loans or credit cards. By consolidating all of these debts into your home loan, the benefit is that home loan rates are generally lower and repayments are more manageable.
If you would like to learn more about refinancing or home loan options, call (03) 9398 1390 or visit www.mortgagechoice.com.au/luke.camilleri .