December 06, 2017
Melinda Halloran
There is always mixed reporting on the Brisbane property market, so what really happened this year? Whether you own property, want to sell or are planning purchase a home, it is useful to know how the Brisbane market is faring. Here's an overview of 2017's main trends and what the experts are predicting will happen next.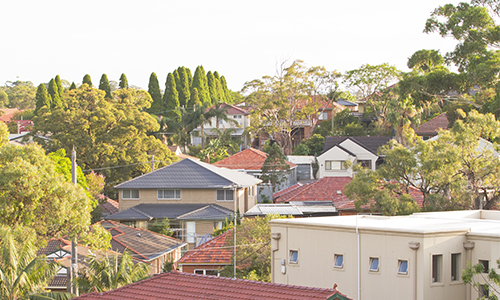 Slow and steady
That was the pace of the market this year, with the average property price increasing by 2%. This is in contrast to previous years, where we have seen an average price increase of 5% per annum. But with banks tightening the reins on investor lending and a high supply of apartments coming onto the market, overall growth has eased.
Buyers can take comfort in the steady pace of the market, which indicates stability rather than volatility. Looking ahead, the QBE Australian Housing Outlook 2017-2020 report predicts that average house prices will continue to increase.
Here are the key market figures:
Houses
Median house price: $550,840
Annual growth: 2%
Forecast growth (2017–2020): 7.1% 
Units
Median house price: $414,840
Annual growth: -3.1%
Forecast growth (2017–2020): -7.2% 
An affordable Australian capital
Even though growth was steady this year, Brisbane's big draw card is affordability. Compared with Sydney, where the average house price is now more than $1.1 million and annual house price growth came in at 12.4%, Brisbane is a far more realistic option for both home buyers and investors.
In the next three years, affordability is expected to decline by more than 35% in both Sydney and Melbourne, while affordability in Brisbane is predicted to improve by 20%.  
First home buyers strike 
Across Queensland, the number of loans taken out by first home buyers increased by 11.2%. Comparatively, loans for owner-occupiers grew by just 0.7%. The $5,000 boost to the First Home Owners' Grant was extended by an extra six months, adding an extra incentive for first home buyers to get into their own home.
A growing middle ring
I've been talking about the potential in Brisbane's middle ring for some time now and this year it was the best performing segment of the market. Coming in above average growth at 2.9%, this segment of the market between the inner city and outer regions of Moreton Bay, Ipswich and Logan is in demand among buyers seeking houses in affordable suburbs. 
Here are the growth figures for each segment of the market: 
Inner city: 0.7%
Middle ring: 2.9%
Outer ring: 1%
If you're interested in buying in the southside's middle ring, see our suburb guides for Mount Gravatt and Sunnybank. 
More million-dollar suburbs
Two years ago Brisbane had just seven suburbs attracting million-dollar sales. Now? There are 17 suburbs in this prestige club, and many aren't in the inner city. 
While blue chip suburbs like New Farm and Ascot are still an important part of the top end of the market, prestige suburbs are now emerging on the outer fringe of the city, where land is much easier to come by. In these areas, buyers are able to build luxury homes on generous-sized house blocks or acreage.
New additions to the million-dollar list include Robertson, Rochedale and Pullenvale.
When comparing the Brisbane market to those around the country, stability and growth in the middle ring are the key strengths we have here. For savvy buyers, there are a number of opportunities around the city. – Luke 
Related: Buying houses vs apartments in Brisbane