June 08, 2017
Melinda Halloran
Just two years ago Brisbane had seven suburbs attracting million-dollar sales. That number has now risen to 17 suburbs – and many of the new additions to the million-dollar club aren't near the inner city.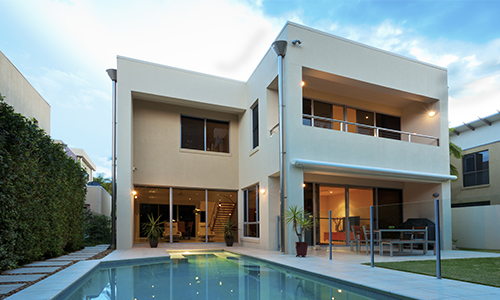 Wondering where some of Brisbane's most expensive suburbs are? While blue chip suburbs like New Farm and Ascot are mainstays of the prestige market, buyers seeking luxury real estate are now also looking at different parts of Brisbane.
This trend has seen pockets of prestige suburbs emerging on the outer fringe of the city, where land is much easier to come by. In these areas, buyers are able to build luxury homes on generous-sized house blocks or acreage. Here are the three newest additions to Brisbane's list of million-dollar suburbs.
Robertson
Located in Brisbane's southside, Robertson's average house price increased by $200,000 in 2016, putting price growth at 27.2%. Prices rose from $901,000 to $1,100,000 across the year, hitting the million-dollar mark in June.
Local real estate agents report that Robertson is booming thanks to the popularity of neighbouring Sunnybank, as well as its connections to public transport and the motorway.
Rochedale
Not too far from Robertson, Rochedale drew an average sale price of $1 million in January this year. The proximity of these two suburbs has seen this area dubbed as the 'southside's next million-dollar row'.
Average prices in Rochedale increased by 9.5% in 2016, with its increase in popularity coming from a number of new master planned communities. The influx of new development has seen the suburb emerge as a prestige area that appeals to buyers looking for a new luxury home.
Pullenvale
Pullenvale became part of the million-dollar club in September last year and currently has an average sales price of $1,137,500. Located approximately 30 minutes from the CBD next to Kenmore, the suburb gives buyers the opportunity to enjoy the best of both worlds – a lifestyle on acreage that's still within reach of the city.
Pullenvale is characterised by new luxury properties as well as large character homes, and buyers seeking a peaceful lifestyle are drawn to the rural feel of the area.
One to watch: Carindale
While Carindale's average house sale price is yet to tip the million-dollar mark, 20% of sales in the suburb over the last year have been for $1 million or more. Like Robertson and Rochedale, Carindale's appeal is the size of its house blocks. And it has the added attraction of a Westfield and proximity to the city.
Real estate agents in the area are reporting that buyers are snapping up existing properties and bulldozing them to build large new homes. If this trend continues, we could expect to see the average price of property in the area increase drastically.
Where is Brisbane's most expensive suburb?
Teneriffe comes in as Brisbane's most expensive suburb, with an average property pricetag of $1.9 million. Between 2014 and the end of 2016, median sales rose from $1.125 million to $1.9 million. And in February this year, the median sale price tipped the $2 million mark, coming in at $2,050,000. Occupying just one square kilometre, Teneriffe is also one of Brisbane's smallest suburbs.
Other suburbs topping the million-dollar list include:
South Brisbane – $1.781 million
New Farm – $1.6 million
Ascot – $1.425 million
Hamilton – $1.275 million
Hawthorne – $1.21 million
Chandler – $1.16 million
Bulimba – $1.17 million
Highgate Hill – $1.14 million
Burbank – $1.1175 million
These figures are based on CoreLogic RP sales data from February, 2017.
Related: Brisbane southside's best performing suburbs
This list shows that if you are thinking of buying property in Brisbane, the growth potential of the outer suburbs shouldn't be underestimated, particularly as demand for houses continues to grow. – Luke
0419 733 862 | luke.cashin@mortgagechoice.com.au
Your Garden City Mortgage Broker, Brisbane
Follow on Facebook