March 22, 2017
Melinda Halloran
There is nothing like getting away for a while. Whether it's a few days or a longer break, holidays are one of life's greatest pleasures. So how can you make your next break more affordable? Here are some ideas for planning a budget-friendly holiday.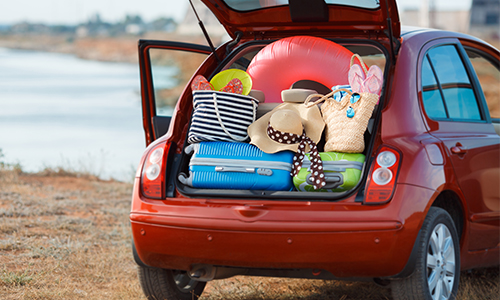 1. Arrange a house swap
Accommodation is one of the biggest expenses when taking a holiday, making a house swap a great way to reduce costs. There are a number of sites for house swaps and you even can try this for overseas destinations too. This type of holiday gives you an opportunity to experience life as the locals do, while still enjoying the creature comforts of a home.
2. Holiday inland
Unless you are travelling in off-peak periods, coastal areas are typically very expensive. So for your next holiday, why not venture inland instead? By visiting places that are less popular with tourists, you will save on expenses including accommodation and food. In Queensland, you could consider heading to the outback or southern country areas around Toowoomba and Warwick. Farm stays are often relatively cheap and a great way to get away from it all for a couple of days (and great for keeping the kids entertained).
3. Go camping
Camping is the ultimate budget holiday and one where time slows right down. Even if you only go camping for a couple of days, this type of holiday can really recharge the batteries. Booking ahead is a great way to save on caravan park and campground fees, or you can try one of the many free camping spots around Queensland and northern New South Wales. A lot of national parks and areas such as dams have sites where camping is permitted and is also free.
If you don't have camping gear and don't want to invest in it, there are some campgrounds that will allow you to hire a site with a tent and basic equipment already set up. In most cases, this still works out cheaper than other types of accommodation (with the exception of glamping, which is often costly).
4. Plan a driving holiday
When you are planning to holiday to within Australia, driving is often far more economical than flying. If you like the idea of a driving holiday, your holiday is an ideal opportunity to see the sights closer to home. For ideas of where to go and what to see, take a look at RACQ's list of Queensland's 150 Must Do's.
To save money on a driving holiday, ensure you keep an eye on the cheapest days for petrol and have your car serviced before you leave, so that it is running efficiently. It is also worth plotting out your trip beforehand, so you can research accommodation options in each place you plan to stay.
5. Explore budget overseas destinations
In many cases, holidaying overseas is cheaper than taking a break in Australia. If there are overseas countries you would like to visit, plan out your holiday in advance to ensure you get the best deals. If you are venturing somewhere that is popular with Western tourists, be mindful that food and accommodation in key hotspots is typically closer to Western prices, so do your research on good local spots before you leave.
Both budget and major airlines regularly have good sales and the best way to find out about these is to sign up to their mailing lists. If you can save on the airfare, then you will have more spending money to enjoy when you arrive. Don't forget to factor extra costs such as travel insurance in to your budget.
6. Take a group holiday
Travelling in large groups is a great way to save money on a holiday. Hiring a house can be far more affordable than individual hotel rooms and many places such as theme parks, galleries, zoos and tour operators offer discounts for groups.
7. Hire a motorhome
Hiring campervans and motorhomes is another affordable way to take a holiday without breaking the budget. Discounts often apply to long bookings and when you compare the costs of the hire with that of a hotel, this option easily comes out on top. Hire companies often have motorhomes and campervans that they need to relocate and will offer substantial discounts to those who can relocate them in a set time period – while this isn't always an option, it is worth asking about, as it does reduce your holiday costs significantly.
8. Plan a staycation
When was the last time you enjoyed your own city like a tourist would? Staycations are the ultimate budget holiday and they can be a lot of fun too. Think about staying in a local hotel for a night or two, so that you aren't distracted by jobs that need to be done around the home. Then make a list of all the things you've wanted to do but haven't. The Queensland Blog has a list of free and cheap things to around Brisbane and the Gold Coast.
Sometimes paying off a mortgage makes it difficult to save for a holiday, especially in the first year of a home loan when you are still finding your feet. If you want to know more about using home loan features like offset accounts to save money while still paying off your loan, I'd be happy to talk you through your options. – Luke
0419 733 862 | luke.cashin@mortgagechoice.com.au
Your Garden City Mortgage Broker, Brisbane
Follow on Facebook