August 17, 2016
Melinda Halloran
Do you go window shopping for property when you are away on holiday? Your very own place to escape to and maybe even retire to one day, a holiday house is an attractive proposition when you are ready to invest in property.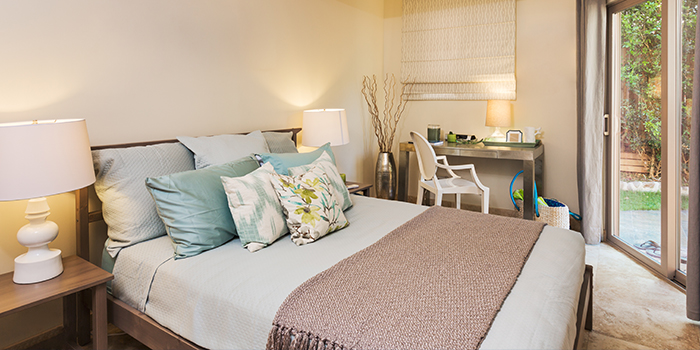 But while the idea seems great on the surface, there are a number of things to consider before deciding to buy a holiday home. Here's what you need to know before buying property at your favourite destination.
Knowing where to buy
When purchasing a holiday home, remember that your favourite getaway spot may not be the best place to invest in. The tourism sector is the first to suffer during economic slumps, which is why popular tourist destinations are often a safer bet than towns that are off the beaten track. Even so, popular destinations can still suffer when the economy is in bad shape.
It is common for buyers to become emotionally involved in the purchase of a holiday home, which can affect their ability to make informed decisions. When choosing a location, you should objectively weigh up the following factors:
How long are the destination's peak seasons?
What are the average rental prices of other holiday houses in the area?
Does the town or city have a good capital growth outlook?
Is the property close to tourist hotspots, shops and restaurants?
Does the property have good views?
How strong is the local tourism industry?
This should give you a good snapshot of the local property market, demand for holiday homes in the area and the income you are likely to generate. Holiday houses on the beach or with great views do typically preform best, but these can be costly and you want to be sure you can generate a reasonable return.
Managing demand
Depending on where you are purchasing a holiday home, there may not be year-round demand for your property. If this is the case, you will need to make sure you can make enough income from the property during peak times.
As a general rule of thumb, demand is most consistent for properties in locations with year-round warm weather. Water views and close proximity to local attractions or the beach are also things holidaymakers look for in a property.
Extra expenses
While holiday homes have the potential to generate higher rental income than residential properties, they do have a number of extra costs you will need to account for. It's easy to forget about things like furnishings, which are a significant upfront expense if you've purchased an unfurnished property.
Expenses to account for include:
Increased wear and tear on the property and furnishings
Property management
Strata fees
Advertising costs
Cleaning/housekeeping
Given the high volume of people who come and go from a holiday home, your maintenance costs will be higher than those of a residential rental property. You should account for this in your budget, as well as lost revenue in quiet times and periods when you wish to use the property for your own holiday.
Property management for holiday homes can be up to twice as much as the fees for residential properties. Sites such as Airbnb are cheaper alternatives, but only if you are in a position to clean and manage the property yourself.
Tax benefits
Holiday houses have a number of tax benefits including negative gearing and deductions for travel expenses to inspect or maintain the property, however you should seek professional advice to understand how these benefits will affect your own financial situation.
For more information, the Guide for Rental Property Owners by the Australian Tax Office covers how you can treat income and expenses relating to a holiday home.
Lifestyle considerations
In some cases, purchasing a holiday home is a lifestyle decision rather than a financial consideration. Even so, you should think about whether the time and cost associated with owning a holiday home is worth it.
If you are purchasing a property with future considerations such as retirement in mind, issues such as capital gains and rental income may not be as important to you.
Once you work out the costs and expected revenue of your holiday home, you will need to decide whether you will use the property enough to get value from it. Perhaps you are best off investing your money elsewhere and using that revenue to pay for your next trip away.
But if the window shopping on your next holiday becomes too tempting, I can help you to compare your loan options and strategies to get the most from your investment.
Related stories
A guide to property research
What is equity and how can you access it?
Luke Cashin
0419 733 862
luke.cashin@mortgagechoice.com.au
Your Garden City Mortgage Broker, Brisbane