March 07, 2017
Melinda Halloran
Now recognised as a Brisbane suburb to watch, Mount Gravatt is having a moment. With centrality to services, quality schools, transport and recreation areas, plus growing lifestyle appeal, it's easy to see why the numbers are on the way up.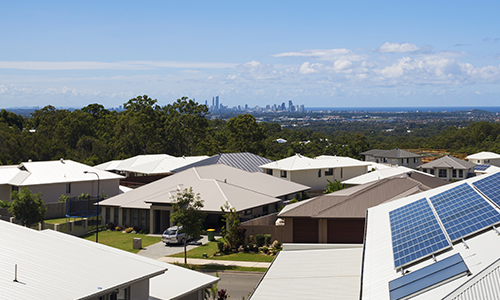 Mount Gravatt is an established suburb situated approximately 10 km south east of Brisbane's CBD. Its fast-growing popularity with buyers can be attributed to a range of factors, including the lifestyle on offer and number of nearby conveniences. And despite increased buyer demand, property in Mount Gravatt still offers affordability.
Here's a current snapshot of the Mount Gravatt property market and lifestyle.
House appeal
As buyers move away from units and look for affordable houses, Mount Gravatt is seeing strong growth moving towards mid-2017. With its high ratio of houses (approximately 65%) to units, Mount Gravatt has caught the attention of buyers looking for similar returns to the high-performing neighbouring suburbs of Sunnybank, Holland Park and Eight Mile Plains.
Close to everything
As a major southside hub, Mount Gravatt offers excellent infrastructure and services, making it appealing to both owner-occupiers and renters looking for proximity to jobs, schooling, medical support and shopping.
Some of the notable features nearby include:
Westfield Garden City
Toohey State Forest
Griffith University (two campuses)
Queen Elizabeth II Jubilee Hospital
State primary and high schools, and numerous private schools
Easy access
Running through the middle of Mount Gravatt is the major arterial Logan Road, which used to carry Brisbane's famous electric trams during the 1950s and '60s. Now well serviced by a variety of transport options, Mount Gravatt enjoys easy access via the Pacific Motorway for road travel to the city (15 minutes), Springwood (13 minutes) or the Gold Coast (55 minutes).
The South East Busway also connects commuters with the city, universities and regional hubs. Cycling is also a viable option thanks to the South East Freeway Bikeway.
Strong performance
In the past, the population tended to be a mix of older couples, elderly singles and maturing families, but this is changing as young singles and couples move into the area. Mount Gravatt is classed as a high-demand suburb, with online views of property listings for houses being 2.5 times higher than the Brisbane average.
The following figures from CoreLogic RP Data underline the suburb's strong performance.
| | | | | |
| --- | --- | --- | --- | --- |
| | Buy | Rent | Rental yield | Annual growth |
| House | $625,000 | $430 pw | 3.6% | 5.4% |
| Unit | $410,000 | $390 pw | 4.9% | N/A |
Related: How to identify a growth area
Lifestyle buzz
With an influx of younger residents setting up home in the area, there is something of an urban rejuvenation underway, adding another layer of appeal. Cafes and coffee spots such as That Little Place and Blacksmith Speciality Coffee are popping up to cater to the suburb's evolving needs. There is also the Mt Gravatt Market on weekends and nearby areas like Sunnybank are packed with exciting restaurants.
Related: Brisbane property market in review: 2016
Having been in Mount Gravatt for many years, it's great to see the suburb getting the attention that locals know it deserves. If you would like to call this area home, be sure to stop by our office next time you visit Westfield Garden City and we can discuss your options (and a few secret local parks and cafes too). – Luke
0419 733 862 | luke.cashin@mortgagechoice.com.au
Your Garden City Mortgage Broker, Brisbane
Follow on Facebook