May 03, 2017
Melinda Halloran
Could your home do with a freshen up? There are a number of affordable ways you can update the look of your home without having to commit to a full renovation.
Regularly making small updates is a simple way to ensure a property remains current. These five ideas are simple enough to achieve, ensuring your home improvements won't break the bank.
1. Install new lighting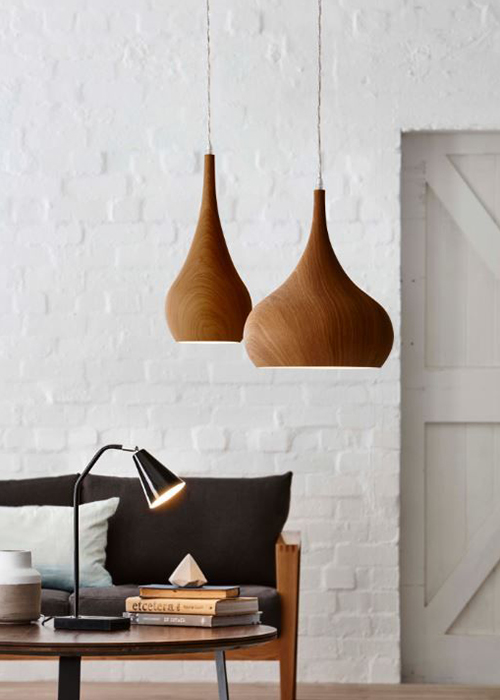 Image via Bunnings
When was the last time you paid attention to your light fixtures? An easy way to make a statement in your home is to add pendants to key areas such as the kitchen or dining room.
These lights do need to be professionally installed, however they will have a transformative effect on your space.
Around the rest of the home, replace any old light fixtures and if your home has a lack of natural sunlight, you can consider installing a skylight. Natural sunlight makes a home more inviting, reduces your energy costs and is a big drawcard for buyers. While you are at it, think about updating the light at your entrance as well.
2. Change your kitchen splashback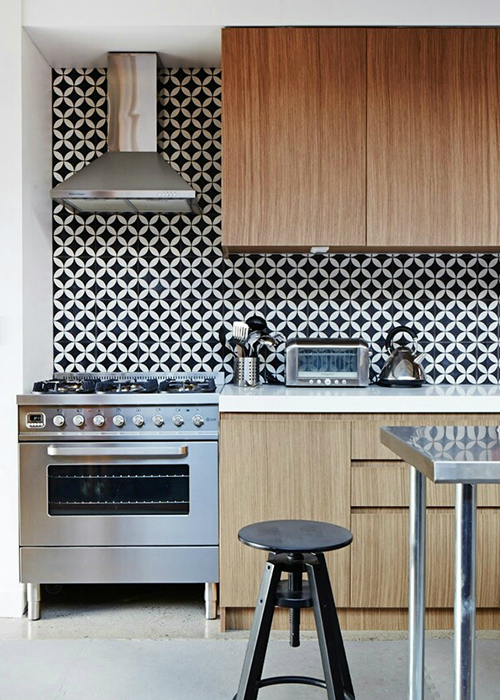 Image via decoholic
The kitchen splashback can be one of the first indicators of a property's age. If tiles are chipped, cracked or simply dated, they can make the whole kitchen feel old. Updating the splashback is also a fraction of the price of replacing benchtops and cabinetry, making it a good place to start.
To make your kitchen feel fresh and light, opt for a clean white or light marble finish, or get adventurous with colours and patterns.
3. Replace window coverings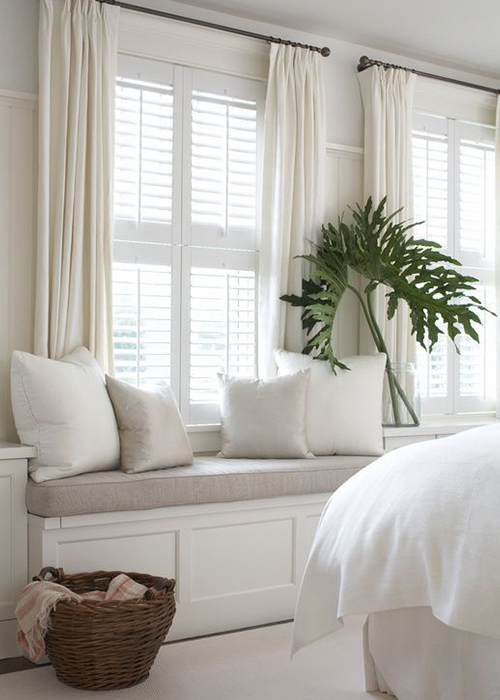 Image via Pinterest
Are your blinds or curtains looking tired? If they are outdated or starting to wear out, now could be the time to replace them with something more contemporary. Neutral colours such as white and grey add brightness to your interior, while timber shutters will add warmth to the space. If you have curtains, be mindful that certain styles, colours and patterns are likely to date quickly.
4. Create a study nook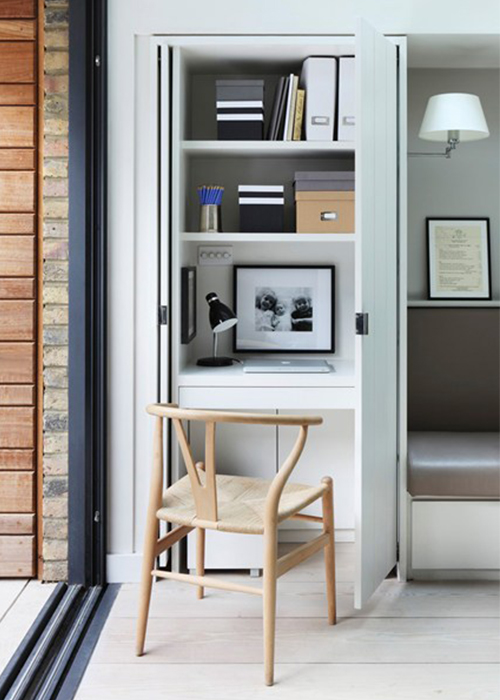 Image via House & Garden
As more computers and gadgets make their way into your home, chances are you need somewhere to store and use them. To keep items such as laptops, paperwork, internet routers and chargers in one place, you can consider installing a study nook. This will add value to your home while also ensuring that your living spaces remain free from this type of clutter.
Study nooks don't need to be big. You can either find a small desk for an underutilised area of your living space or install desk and shelving fixtures to the wall. If there aren't any power or data points nearby, it's a good idea to have these installed too.
5. Update bathroom cabinetry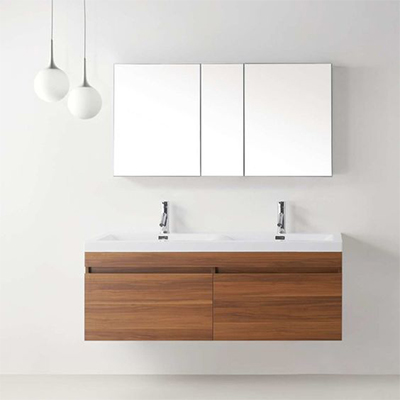 Image via Pinterest
In the bathroom, a new-look vanity and updated mirror can have a dramatic impact on the feel of the space. You can update a laminate cupboard that's still in good condition with laminate paint (Bunnings has a handy tutorial on how to do this) or take the opportunity to install a fresh new vanity.
Light timbers are a big trend in interiors right now, and products like Laminex are a great way to achieve this look on a budget. Floating vanities are also popular, as they create the illusion of more space in the bathroom.
Related: The top five interior design trends for 2017
Whether you are getting ready to sell or simply want to add your own personal touch to your home, I hope these ideas get you inspired. – Luke
0419 733 862 | luke.cashin@mortgagechoice.com.au
Your Garden City Mortgage Broker, Brisbane
Follow on Facebook