May 26, 2017
Melinda Halloran
Whether your retirement is fast approaching or still a long way off, there are a number of ways to ensure that your super fund is reaching its maximum potential. It's worthwhile assessing your super on a regular basis, because Australians are now living longer and that means you may need to fund a longer retirement.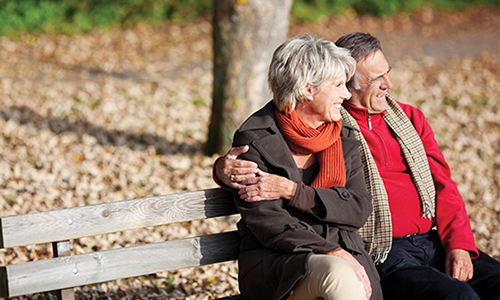 These five simple steps will help you to get more out of your super contributions, no matter where you are in life.
1. Switch your super fund
Chances are you have heard this advice before, but taking the time to compare super funds can boost your super by thousands, if not hundreds of thousands of dollars by the time you retire. Compare how much your current super fund is charging you in fees and how your average returns stack up against other funds.
If you have your super in multiple funds, take the time to combine it all while you are at it. You can find any lost super using Find My Super.
2. Decide what level of risk you are comfortable with
Like all investments, more risk typically means greater returns. Many young people will be more willing to accept a higher level of risk, but you may wish to scale this back as you approach retirement, to ensure your funds are safer.
Did you also know you can choose where your super money is invested? One example of people using this option to their advantage is by choosing to have their super contributions invested only into cash in the years leading up to retirement. While the returns on cash may be lower, this strategy helps to protect you from any crashes in the share market.
3. Make the most of tax concessions
The government offers a number of tax concessions you can take advantage of.
Salary sacrificing:

When you contribute part of your pre-tax income to super, this money will only be taxed at 15% rather than the marginal tax rate, which is between 32.5% and 45%, depending on how much you earn.

Super Saver Scheme: This is a new scheme for first home buyers that allows you to use your super fund to save a home deposit. Extra contributions to your super are taxed at 15% and you will also receive a tax concession when withdrawing the funds. Use the First Home Super Saver Scheme Estimator to work out how much extra you could save with this initiative.
Self-employment tax deductions:

If you are self-employed, you may be eligible to claim a tax deduction on your super contributions. This means that contributions of up to $30,000 per year (or up to $35,000 if you are over 49) will be taxed at the concessional rate of 15%, just like salary sacrificing.
4. Make extra super contributions where possible
For many people, super is just one piece of an investment strategy that could also include investments such as property and shares. This means that extra super contributions may not feel like an important consideration. But the thing to remember about super is that it works on compound interest, which means that the money you invest today will still be earning interest for you until you retire.
Money Magazine compared the same super savings over 20 and 35 years, and found that the returns over the 35-year period were three times higher than those generated over 20 years. So if you can add extra money today, the returns will add up in the long run.
5. Regularly review your retirement plans
By regularly reviewing your retirement plans and understanding how much money you will need for a comfortable retirement, you will know how much super you will to save. Once you have these figures, you will then be able to calculate whether you need to be making extra contributions and how much these should be.
Related: Five things you should know about self-managed super funds
Think of your super as you would your insurance or home loan. By regularly reviewing your fund and your savings strategy, you can ensure you put yourself in the best position to reduce the fees you pay and maximise your returns. – Luke
0419 733 862 | luke.cashin@mortgagechoice.com.au
Your Garden City Mortgage Broker, Brisbane
Follow on Facebook