July 06, 2017
Melinda Halloran
After you have settled into the rhythm of paying off your mortgage, one question you may ask yourself is whether it is better to pay your mortgage off early and save on interest or use that money to invest. To help you decide which scenario may be better for you, ask yourself these questions.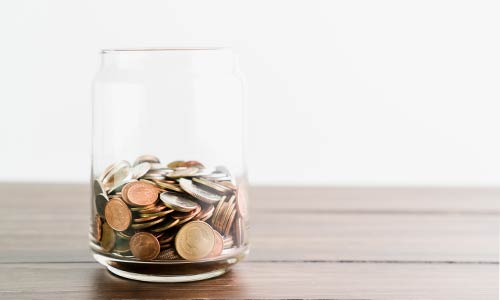 1. What are my financial goals?
When it comes to working out your financial strategy, the best place to start is by setting yourself some goals. Decide where you want to be in one, five and ten years' time and how much money you'd like to have for retirement. This will allow you to work backwards and make a plan for how you will achieve these goals.
As you are doing this, estimate when you expect to have your home loan paid off and include this in your timeline, so you'll know exactly how your mortgage fits into your overall financial plan. From here you can start to calculate the savings you'll make by paying it off early, and how much further that will put you ahead by the time you reach retirement.
2. Where will I invest the money?
It's not easy to compare home loan repayments with investing, as there are so many ways to invest your money and each has a different level of risk and return. So if you are interested in investing, you will first need to think about where you want to invest. For example, would you prefer property or shares? Are you interested in both? Or perhaps you want to build up your super account?
Once you have an idea of where you want to invest, you will be able to make a rough calculation of the returns you can expect based on past performance data. While investment returns are never guaranteed and we all wish we had a crystal ball, knowing how different types of investments perform will help guide your decision-making.
You can then compare your expected investment returns with the interest savings you will make by paying your loan off sooner.
3. How much risk am I willing to accept?
This is a really important question to ask yourself, as the risk versus reward factor is really important when it comes to investing. The higher risk you are willing to accept, the higher the rewards are more likely to be (though this isn't always the case).
Knowing how much risk you want to take will help you decide where you should be investing your money. Then it comes back to tracking past performance of similar investments to try to determine which path will be more profitable – investing or saving money on home loan interest.
4. Am I making the most of my home loan's features?
If you want to get on top of your home loan, take the time to sit down and determine if your loan is set up smartly. If you are using features like an offset account or a redraw facility, then your savings will be offsetting the interest for you, potentially saving you thousands over the life of your loan.
If you want to get your loan paid off sooner, this is a smart way to do so. And it also means that your savings will be easy to access should the need arise. To assess whether you are making the most of these features, ask about our free home loan health check service.
You could also be using your home loan to access equity for a deposit on an investment property, getting you started on the path to investing.
Related: How to pay off your mortgage sooner
5. Are there any tax advantages of having a mortgage?
If you have a mortgage on an investment property, you may be getting some tax advantages from this, and these are worth factoring into your decision. You'll also need to remember that depending on your investment and how it is set up, you will need to pay tax on anything you make from it. In some instances, having a debt like a mortgage could have tax benefits that need to be accounted for.
So where should your focus be? The answer is that financial planning is different for everyone and it is best to consult your accountant or financial planner to understand the various implications of your decision. If you are interested in learning more about strategies for reviewing your home loan and paying it off sooner, you can make a free appointment to speak with our team. ­ – Luke
Related: You've paid your mortgage off – what's next?

0419 733 862 | luke.cashin@mortgagechoice.com.au
Your Garden City Mortgage Broker, Brisbane
Follow on Facebook