November 15, 2017
Melinda Halloran
As exciting as Christmas is, it can be an expensive time of year. But with some clever planning, you can keep your spending in check. To help you avoid the financial hangover come January, we've put together our top tips for reducing Christmas spending without sacrificing the fun of the season.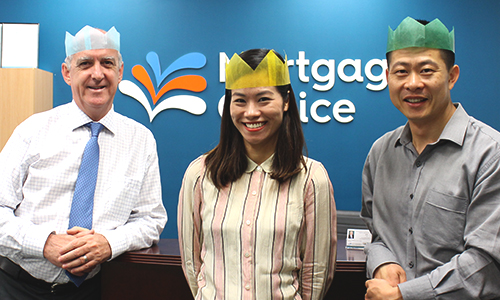 Luke: Get organised
An organised Christmas is not only less stressful – it's also more affordable. There are four main ways I ensure Christmas is fun without being astronomically expensive:
Set a budget for all expenses, including gifts, food and holidays
Start present shopping as early as possible
Set up a secret santa for family and friendship circles
Ask guests to bring a plate of food on both Christmas Day and to pre-Christmas gatherings
The savings you make on catering and gifts really do add up. I also find that buying fewer gifts and reducing the catering load really allows you to get into the mood of the silly season.
Benny: Track your spending
Once you know how much you have in the Christmas kitty, keep track of your festive spending to ensure you don't blow your budget. If you are planning to use your credit card this Christmas, keep an eye on how much you are putting on the card.
There are a number of apps that you can use to stay on top of your spending, like TrackMySPEND. These will help you to track your Christmas and everyday expenses, giving you a good snapshot of where you are at money-wise.
Karen: Be a savvy shopper
As the bargain hunter in the office, I save money by looking around for the best deals. There are a number of ways you can ensure you aren't paying too much for food, decorations and gifts:
Make your shopping list in advance and compare prices online to find the cheapest prices. Some online stores will have free shipping deals ahead of Christmas, so keep an eye out for these too.
If you are shopping at large chains, chances are they will have some kind of price beat deal. Stores like Bunnings and The Good Guys will beat advertised prices by 10%, so take advantage of this offer if you have found a cheaper price online.
If you have the discipline to pay off your credit card before the interest period hits, you can use it to give yourself a little Christmas bonus. The money you spend on Christmas will give you extra reward points that you can redeem for vouchers. (On that note, if you have a lot of points on your credit card and other store reward cards, you can consider claiming these and using the vouchers to purchase your Christmas gifts.)
There are a number of bulk buy sales around at this time of year, so if you can, take advantage of these by shopping together with friends and family.
Since Christmas comes with a number of expenses, every small saving counts. From the three of us, we'd like to wish you a merry Christmas and a terrific start to 2018. We look forward to seeing you again next year. – Luke
Related: Our team shares their top ways to save money