October 24, 2017
Melinda Halloran
Choosing a home loan means deciding which lender is right for you. Do you want to take out a loan through one of the big four banks, the financial institution you have always banked with, or a smaller lender?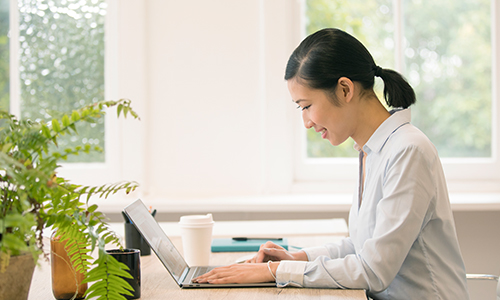 Outside of the big four banks – ANZ, Commonwealth Bank, NAB and Westpac – other lenders include small banks, credit unions and building societies.
For many borrowers, choosing a lender is not just about getting the best interest rate. The lender's service, flexibility and loan features are also important.
So whether you are taking out your first loan or considering refinancing, I recommend that you consider all of these factors and decide which ones are most important to you.
Service
Your mortgage is a significant financial commitment, so it's important that you feel comfortable with your lender. While price is a key consideration, I often speak with a number of home owners who choose to refinance because they are unhappy with the service they've been offered.
Do your homework to ensure that you lender's service is up to scratch. You can look for reviews, speak with friends and family, or ask a mortgage broker for their advice. As I deal with a variety of lenders on a daily basis, I can give you my first-hand experience of service.
Big four: The big four banks have invested heavily in improving customer service now that borrowers can move between lenders much more easily. Larger lenders do have more branches and ATMs, however the large nature of their business means that service response times are sometimes slower.
Smaller lenders: Many smaller lenders pride themselves on offering a more personalised level of service. Being smaller, these lenders are often able to deal with enquiries and applications faster.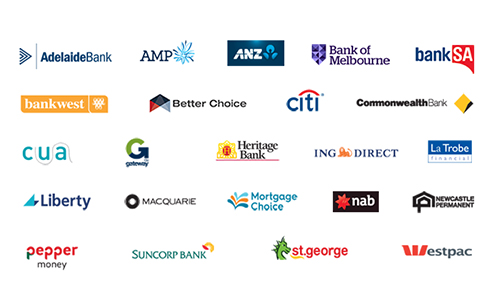 Our panel has more than 20 lenders, including the big four banks.
Loan features
When choosing a home loan, make a list of features that are important to you. These features may include portability, an offset account or the ability to make extra repayments.
As you are comparing lenders, look at the features they offer with their loans and the different costs associated with your must-have features. Both large and small lenders are very competitive around interest rates, but the costs of certain features are just as important to consider.
Big four: The major banks are in a position to offer a range of mortgages bundled with other sources of finance including credit cards and personal loans. This does appeal to borrowers who would prefer to find a lender they can stay with for the long term or use for other loans.
Smaller lenders: Smaller lenders offer home loans with the same features as larger lenders, but they may not have the same range of mortgage options or other sources of finance. In general, the offerings from smaller lenders are competitive in terms of value for money.
Flexibility
When you take out a home loan, you are entering into a long relationship with your lender. Over the course of your mortgage, you may want the peace of mind that if something should happen, your lender will have some degree of flexibility.
As big banks come under greater scrutiny and have very stringent processes, they are not always in a position to be as flexible as smaller lenders. This is in terms of what applications they approve as well as how they manage your loan once it is established.
For example, during the recent crack down on investment lending, it was the lending practices of the big banks that were in the spotlight. As a result, many borrowers looking for interest-only loans had better success applying through smaller lenders who had more room to move.
Big four: Due to the size of the bigger banks, their processes tend to be less flexible. That means that even though these banks may have a branch near you, the service is less likely to be tailored to your needs. On the flip side, bigger banks do have the flexibility to bundle more financial products into your mortgage.
Smaller lenders: More nimble than their larger counterparts, smaller lenders are more responsive to the needs of borrowers. A number of smaller lenders are also more flexible with their loan conditions and approval processes.
With more than 20 lenders on our panel, including the big four, I can help pair you with your perfect match in terms of both value and service. – Luke
Related: Is it better to pay off your mortgage or invest?

0419 733 862 | luke.cashin@mortgagechoice.com.au
Your Garden City Mortgage Broker, Brisbane
Find us on Facebook