August 01, 2017
Melinda Halloran
From car loans to investment properties, you can use the equity in your mortgage to purchase other assets.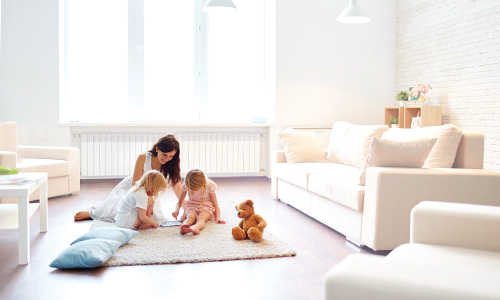 Buying property is a big step in your financial journey, and it's one that can help you to take your next big step as you grow your nest egg. If you are interested in investing or need money for a renovation or new car, then the equity in your home loan could be the answer.
What is home loan equity?
Equity is the amount of money that you have paid off your loan. The longer you have been paying off your mortgage, the more equity you have. You can use this as a security for borrowing money, which means that you won't need to pay a deposit.
This video outlines equity in more detail.
Accessing equity is similar to a home loan. If you want to access more than 80% of your equity, you may need to pay lenders mortgage insurance (LMI). In many cases, it is best to wait until you have a substantial amount of equity, so you can avoid this expense.
What are the advantages of using mortgage equity?
Equity allows you to access finance at home loan interest rates. When compared with other types of finance, such as high-interest personal loans or credit cards, this is a more affordable option.
Equity can also be easier to access when using your current lender. By making regular repayments on your home loan for an extended period of time, your lender can easily identify that you are a low-risk borrower.
What can I use equity for?
Equity can be used for a number of purposes, including:
Renovations
Investments
Assets such as a car
School and university fees
Consolidating personal debt
How can I unlock the equity in my home loan?
There are three ways you can access your home equity – how you choose to do so depends upon what you plan to use the funds for. The first is to open a line of credit. This is an ongoing source of credit that can be used for ongoing expenses, such as school fees.
The second option is to apply for a home equity loan, which can be used for purchases such as a car or investment property.
The third option is to refinance your home loan. Using your home loan equity is a perfect opportunity to review your mortgage and apply for a loan that will meet all of your needs and offer better value. Refinancing is also a solution if you wish to consolidate multiple debts into a single loan or increase your loan to fund a renovation.
Related: How to negotiate a better home loan deal
Is equity right for you?
Not sure whether unlocking the equity in your home loan is right for you? The important thing to remember is that using your equity adds to your overall level of debt and you need to ensure that you can service the repayments.
In many instances, equity is a comparatively cheap source of finance. So if you are consolidating credit card debt or using equity as an alternative to a personal loan, this is likely to be a cheaper option for you. Take the time to work out your financial situation and how comfortable you are with the extra level of debt.

Each week help home owners use their home equity to take the next step in their financial journey. If you aren't sure how much equity you have or how to access it, make a time to speak to our team about your options. We can do a free home loan health check and help you find a source of equity that is the best value for you. – Luke

0419 733 862 | luke.cashin@mortgagechoice.com.au
Your Garden City Mortgage Broker in Mount Gravatt, Brisbane
Follow on Facebook