Apart from your finance requirements, every property transaction, whether for owner-occupied or investment purposes, needs the co-operation of a range of inter-related professionals. Over the years, we have worked with a wide range of businesses, and in our view, the following are the 'best of the best'.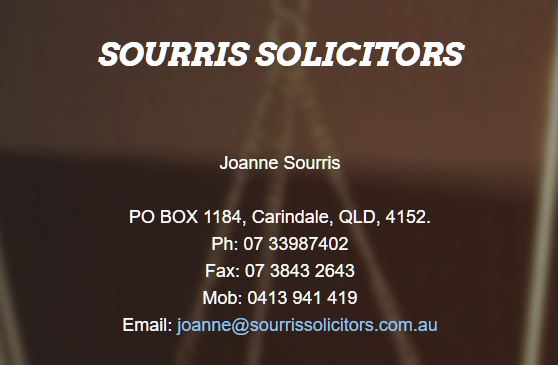 Conveyancing and legal assistance
Once you have signed a contract to buy, you will need a solicitor to handle the property conveyance.
We recommend Joanne Sourris Solicitors for your conveyancing needs. She is thorough and professional, and provides an excellent level of service and expertise to compliment our home loan services.
Contact Joanne on:
p:

07 - 3398 7402

m:

0413 941 419

e: joanne@

sourrissolicitors

.com.au
w: www.sourrissolicitors.com.au
Learn more