Team Profiles
Meet Your Local Home Loan Experts at Mortgage Choice in Westfield Garden City
Our professional team located in Westfield Garden City is dedicated in helping you with mortgages and home loans, as well as all sorts of financial services.
Our 100% commitment to our client's needs is reflected in the large number of highly valued repeat and referral customers.
Let us take the hassle and stress out of finding a suitable home loan for you.
Meet our friendly Home Loan Experts Luke, Benny and Karen today, call us on (07) 3343 4421!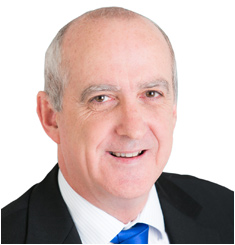 Luke Cashin
An Experienced Professional with a desire to help.
I am a Full Member of the MFAA (Mortgage Finance Association of Australia) and hold a Diploma in Financial Services (Finance, Mortgage Broking Management). I regularly update my skills so that I am always able to offer you the very best advice and service. I am currently in my 15th year with Mortgage Choice and have a wealth of knowledge to share with you.
I listen to my clients to ensure I have every contingency covered and that we come up with the most viable solution to suit your particular needs. My commitment to you, the client, is 100% throughout the entire process.
During my working life I have worked in various fields and have been self-employed for the past 20+ years. I believe these diverse experiences help me to better understand my client's needs.
Call me anytime on 0419 733 862 or email me at luke.cashin@mortgagechoice.com.au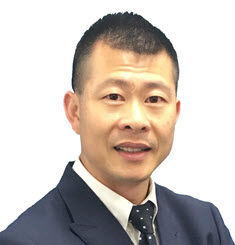 Benny Yu
After 4 years as a corporate accountant. I sought out a more exciting and rewarding career utilizing my skills & knowledge in both finance and real estate industries to help you could get the best suitable home loan service as possible.
I am fluent in Mandarin and English to be able to help both local and overseas clients. I would like to make things simple & easy, always consider clients' best interest at heart, keep clients informed regularly about the status of their application and taking the stress out of the whole process. I look after my clients from the beginning and take care of them for life, giving clients and their friends with positive alternative home loan solutions from now and into the future.
I believe "Helping you succeed is my success"! If you need any home loan or refinance, please call me anytime on 0455 021 551 or email me at benny.yu@mortgagechoice.com.au or contact me on WeChat ID # MC4108.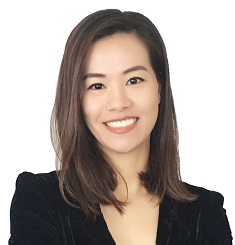 Karen Shek
I joined Mortgage Choice in Garden City team in mid of 2016, and hold a BBA (Hons) in Finance. I have been in the banking and finance industry for 10 years in Hong Kong and the UK, and have been lucky enough to experience many diverse roles within the industry - all of which have guided me to my current position as a Loan Consultant.
I am fluent in Cantonese, Mandarin and English which enables me to assist both local and overseas clients. My interest in finance and residential investing stems from my passion for helping and educating people. My aim is to assist you finding the right solution for your current and future requirements, offering you a range of products and services to choose from that best suit your needs. Together with the team at Mortgage Choice in Garden City, we are committed to providing you with this quality of service.
Let me take the stress out of finding the right loan for you. Please feel free to contact me on Wechat (ID# MCgardencity) or email at karen.shek@mortgagechoice.com.au or call me on 0488 053 338!