Mortgage Broker - Tamworth, Armidale, Inverell, Glen Innes, Gunnedah, Tenterfield and Surrounds
What are your goals? Do you need a home loan, car or personal loan, investment or commercial loan? Lynelle will be there to find the right lender for you from an extensive panel of over 30 lenders. With a Mortgage Choice Broker You're Never Alone!

Based in Armidale, she can assist customers in the New England region and beyond.

Armidale
5.0 (7+ total reviews)
Aggregated from:







Call Us

Mortgage Choice Armidale

Office - 0418 688 183
Open Hours

Mortgage Choice Armidale

Monday - Friday: 9:00am - 5:00pm


After hours by appointment

Free Appointment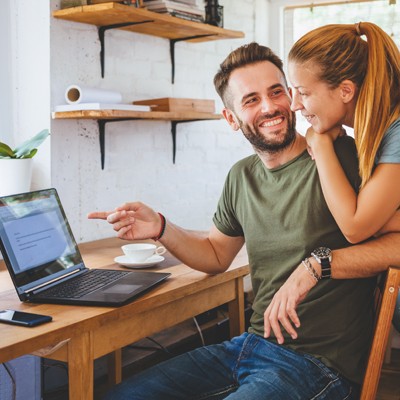 Latest home loan interest rates
Start your home loan journey today
Why Use a Mortgage Broker?
Purchasing a property is exciting, whether it's your first home or an investment property. But trying to find the right loan – who has the best rate and what do all the terms and policies mean – can be overwhelming and take hours. This is where Lynelle comes in.
With an extensive list of lenders she will find the right one for you and your circumstances.
Lynelle does all the legwork in finding the right home loan for your needs and will support you throughout the entire application and settlement process. This includes doing all the paperwork, sourcing pre-approval, helping you to apply for any government grants or incentives that you may be eligible for, and keeping you up to date with the progress of your application.
If you would like to have a chat with our team, book an appointment this week!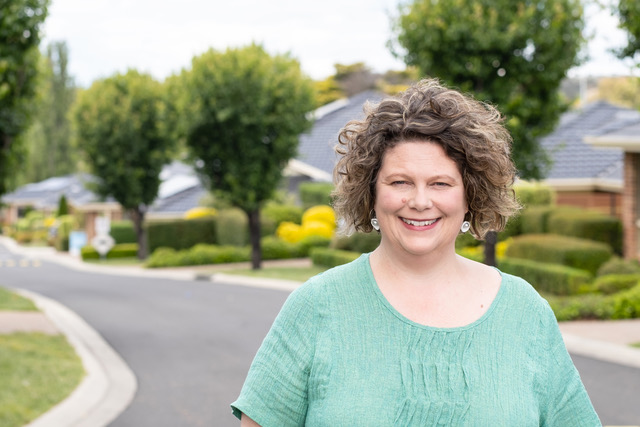 Home Loan Resources | New England Region
If you're chasing more information about the home loan process, then make sure you check out our property guides.
Our property guides provide information that may assist you with your home loan, no matter if it's for your first home or for an investment property.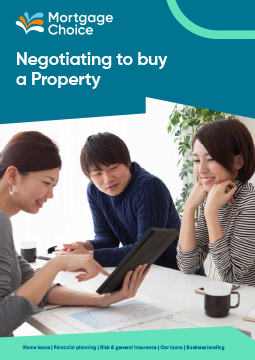 Call Lynelle this week on 0418 688 183 to start the discussion.

Lynelle Slade - your local mortgage broker can help you with:
Investment Loans

Personal Loans

Car Loans

Equipment Finance and Leasing

Commercial Finance

Debt Consolidation

SMSF loans
We will help you choose the finance & protection that's right for you
How much deposit do I need to purchase a property?
Most lenders require you to have some savings to put forward as a deposit in order to purchase a property. Generally speaking, most lenders like you to have at least 20% of the purchase price of a property. Anything less than this and you may have to pay Lender's Mortgage Insurance (LMI).
Typically, this is required to either be paid upfront from your savings or it is capitalised into your home loan, meaning you pay it off over time along with your home loan.
To discuss how much you will need for your next purchase, get in touch with Lynelle. As your mortgage broker in the New England she will guide you through the entire home loan process.
Check out our free home loan calculators here or call me to discuss your unique circumstances.
To arrange a home loan appointment call Lynelle on 0418 688 183.
The right home loan for your needs
Our mission is to find the right home loan for your individual needs and to always have your best interests at heart. Plain and simple. Which is why we have such a wide range of lenders to choose from. We can search through hundreds of products to find something tailored to your situation. ~
Client reviews
Lynelles customer service goes above and beyond to tailor a mortgage to suit you. Lynelle is highly professional and keeps you regularly updated with clear, concise communications. Lynelle is very professional, understanding and trustworthy. I was worried about using a broker, having never used one before. Im so glad I contacted mortgage choice
My wife and I recently refinanced our home loan through Lynelle Slade Mortgage Choice. Our existing property had increased in value and we had the opportunity to access the equity in our home. We found Lynelle to be very knowledgeable and took the time to understand our personal circumstances and needs before recommending the appropriate options. We very much appreciated that Lynelle always answered... read more
I would highly recommend Lynelle at Mortgage Choice to all my family and friends. She has a keen eye for detail and is committed to the best outcome for all of her clients.
I have gone through the loan process a number of times and my experience with Lynelle has been the easiest and least stressful I have had.
A great result and a truly wonderful person. Highly recommend.
Lynelle's professionalism and promptness exceeded any expectation, nothing was ever a problem and no question was ever a silly question. Lynelle has gone above and beyond to help us achieve part of our dream - will definitely be using Lynelle to achieve the final part of our dream in the future years ahead -
Lynelle is very approachable and went out of her way to answer all my questions. I look forward to working with her again.
We are overwhelmed by Lynelle's support and professionalism. Her prompt responses, however big or small, have ensured we are now achieving our dream of owning our own home. Lynelle has made us feel comfortable and supported from the very first point of contact, and through every stage of the buying process. She continues to exceed our already high expectations.
Refinancing guide
Considering refinancing? Our guide explains the reasons, costs and steps involved in refinancing your home loan.