Mortgage Choice in Clarkson and Yanchep | Your home loan, investment & finance experts
Our expert team has been helping the Clarkson, Yanchep and Northern Suburbs communities with home loan & finance services for over 16 years.

We can help you find the right loan or build a financial plan for your future. Talk to us to get started.
Clarkson
4.9 (23+ total reviews)
Aggregated from:






Call Us

Mortgage Choice Clarkson

Office - 08 9407 9881

Fax - 08 9407 9882
Open Hours

Mortgage Choice Clarkson

Monday - Friday: 9:00am - 5:00pm


After hours by appointment

Free Appointment
Address
2 /73 Ocean Keys Boulevard
CLARKSON,

WA

6030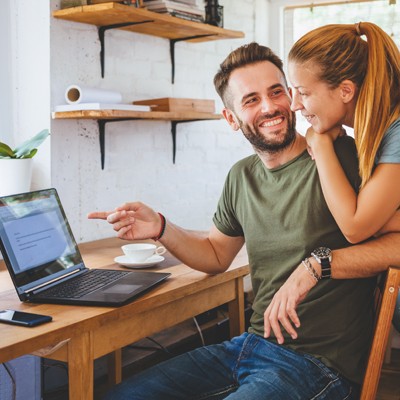 Latest home loan interest rates
Your local home loan & finance team are here to help.
We know how stressful and complicated the loan process can be. Finding the right loan for your first home, investment property, new car or commercial property can seem daunting. That's where we come in.
We take the hassle out of finding the right loan
At Mortgage Choice in Clarkson and Yanchep, we have a friendly loan support team who help you through every step in the home loan process, making it as streamlined as possible and giving you a smooth transition into your new home or investment.
The first step: choosing your home loan
The first step in any home loan journey is to make sure you first have the right loan from the right lender at the right rate! There are plenty of comparison sites online, but it could take you hours to go through every loan on the market, not to mention the fine print.
Let us help you! Our home loan team will find the right loan for you from our panel of over 20 lenders, including all the big banks and some specialist lenders, to find you the loan that best suits your goals.
Do you want to pay off your loan in lump sums? Or use the equity in your home to invest in another property? There are plenty of options and we'll find you the right one.
Helping you through the home loan process
It's not just about making sure we have found the right home loan for you. There is lots of paperwork and follow up that comes with it! But don't stress, we've got you covered.
Our home loan team will help you complete the required paperwork and follow up the banks for you so you don't have to.
We'll also help you through each stage from pre-approval to settlement, and help the transition into your new home as easy as possible.
Making sure you're covered
We believe in working in our client's best interests and making sure you're aware of everything that comes with having a new home loan. We want you to feel comfortable and informed.
We can help you with:
Home loans

Refinancing your current loan

Investment property loans

Top up on existing loans

Debt consolidation

Car loans & Personal loans

Commercial loans

Equipment finance & leasing

Self Managed Super Fund loans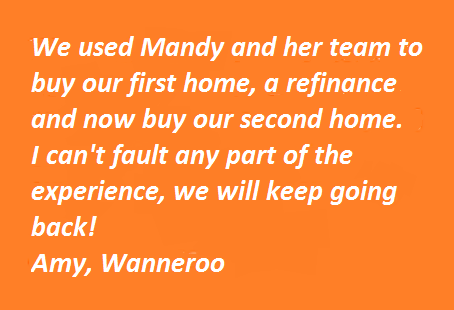 Our home loan service is no cost to you
Our clients love the expertise available to them from a local team who know the market and the Clarkson and Yanchep areas. But what they love more is that our home loan service is no cost to you as the lender you choose pays us a commission after your home loan settles - so you get a team of experts for no cost. 
Talk to us today!
We would love to chat to you, no matter where you are in the loan or financial planning process. Call us for a quick chat on 9407 9881 or click the Contact Us button at the top of the page.
Available for appointments in (but not limited to):
Alkimos, Burns Beach, Butler, Clarkson, Currambine, Heathridge, Hillarys, Iluka Joondalup, Kinross, Mindarie, Quinns Rocks, Wangara, Wannaroo, Yanchep
The right home loan for your needs
Our mission is to find the right home loan for your individual needs and to always have your best interests at heart. Plain and simple. Which is why we have such a wide range of lenders to choose from. We can search through hundreds of products to find something tailored to your situation. ~
Client reviews
Mandy was amazing so knowledgeable and friendly. She answered all questions at all hours of the day and week. She has made an otherwise stressful time feel easy. Highly recommend
We were recommended Mandy through family and were very happy with Mandys service. The whole process was stress free and sorted us with a loan within a few days.

Thanks Mandy
We have used Mortgage Choice Clarkson twice now, and both times we have been provided with a fantastic service. The team are friendly and proactive, very knowledgeable and furthermore able to explain processes in basic principles to assist their clients with decision making. Mortgage Choice Clarkson were exceptionally accommodating throughout the process with regards to availability answering quest... read more
I have actually used Mandy and the team at Mortgage Choice Clarkson twice now. And both times the service has been nothing short of excellent. When we went to Mandy in October for our 2nd Mortgage before she even looked into it she renegotiated a better rate on our existing mortgage. Also throughout the process Mandy was always available to answer any questions and guide us through the paperwork.
Was a good experience with Mandy Dickerson. Our home was purchased very quickly and was quite a overwhelming process but Mandy took care of all the details and it was reassuring to know we had someone in our corner to call, text or meet up when we had questions and when were worried.

It would have been good to have more of the process explained to us. A few times we felt confused and were told not... read more
Ive gone back to Mandy at Mortgage Choice Clarkson several times now, she is wonderful to work with. Professional, dependable, and gives great advice that has literally saved me tens of thousands a year for many years
Mandy helped my wife and I purchase an investment property recently. What we liked most about Mandy is that she provided insight into which banks would actually be able to help us during COVID, and got us a very good deal
If you are looking for someone who will present options that are in your best interest in a professional manner, Mandy would be an excellent choice.
I would highly recommend Maria at Mortgage Choice in Clarkson, she went above and beyond to assist with the whole loan process, refinancing my home and investment property.
Maria took the pain away of dealing with a re-mortgage and dealt with the whole thing. She is obviously so knowledgeable as she is able to guide you through the options to identify what you need. A real honest gem in the confusing world of mortgages. I would never ask for help from anyone else.
I have used Mandy Dickerson at Ocean Keys Mortgage Choice for the last 10 years and more for all our moves and have always been completely satisfied with their level of support, service, timeliness and capacity to make the process of purchasing property as simple and as problem free as possible. They provide an excellent service and I recommend them wherever I can. Thank you for the service you provide.
Refinancing guide
Considering refinancing? Our guide explains the reasons, costs and steps involved in refinancing your home loan.