Manu Gupta - Mortgage Broker in Churchlands, Wembley & Mount Hawthorn
Manu Gupta is your local Northern suburbs Mortgage Broker in Churchlands, Wembley & Mount Hawthorn. Contact Manu today to discuss your financial needs.
5.0 (66+ total reviews)
Aggregated from:







Call Us

Mortgage Choice Mount Hawthorn

Office - 0401 734 270
Open Hours

Mortgage Choice Mount Hawthorn

Monday - Friday: 9:00am - 5:00pm


After hours by appointment

Free Appointment
Mobile Broker
Mobile Broker servicing Joondalup, Wembley & Mount Hawthorn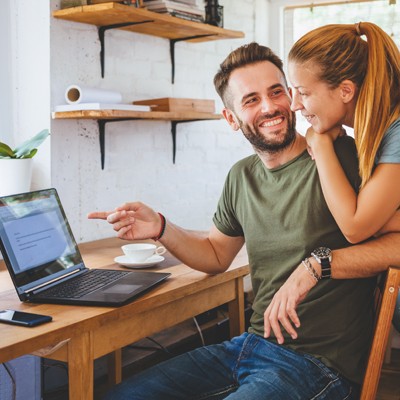 Latest home loan interest rates
Start your home loan journey today
Why choose Mortgage Broker Manu Gupta?
Our mission is to find the right home loan for your individual needs and to always have your best interests at heart. Unlike a broker, your current lender only has access to their own products and as such, they will only bring a limited amount of choice to the table.
As your Mortgage Broker, it's our job to compare your loan against hundreds of others to not only find you the most competitive option but the home loan with the features you need.
If you would like to chat with a Mortgage Broker in Churchlands, Wembley & Mount Hawthorn then get in touch with Manu Gupta.
The home loan approval process
Following the lodgement of a home loan application, many borrowers are often keen to know what will happen next and how long it will take for them to receive the verdict.
The bad news is that there is no one-size-fits-all answer. The good news, however, is that a solid application is the key to keeping the approval time short and that's where we can come in!
During our initial consultation, we will meet with you to discuss your goals and circumstances! Our service is at no cost to you and you can chat with us without obligation.
From there, we will assess hundreds of loan products from a broad range of lenders and present you with your options. We will then complete and submit the appropriate documentation then follow the application through to settlement.
If you're ready to speak with a broker who truly cares, then get in touch with Manu Gupta. Call him on 0401 734 270.
Manu Gupta can also help you with:
How to increase your borrowing capacity
Maximising the amount a lender will hand over to you isn't about trying to take on unmanageable levels of debt. It's a matter of taking a few simple but smart steps.
Shop around for lenders

Shop around for the right mortgage

Update your financial records

Check your credit rating

Reduce debt and credit limits

Investigate family g

uarantors

Save more of the deposit
Download our free property guides
Buying a property is one of the biggest financial commitments you'll make. Throughout the process, you'll undoubtedly have some important questions and that's why we are here to help!
Download our first home buyer guide
Download our guide to refinancing
Download our guide to property investing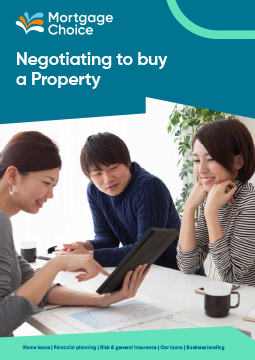 To arrange a home loan appointment call Manu Gupta on 0401 734 270.
The right home loan for your needs
Our mission is to find the right home loan for your individual needs and to always have your best interests at heart. Plain and simple. Which is why we have such a wide range of lenders to choose from. We can search through hundreds of products to find something tailored to your situation. ~
Client reviews
Quick fast service
Troubles with existing bank
Sorted out refinance promptly
Excellent service
Highly recommended
Manu is a very honest and professional Mortgage broker. His approach is very methodical and systematic. Buying a home is incredibly stressful, and for someone without a financial background securing a mortgage is the most confusing part. Manu was able to boil down all the rates and acronyms into logical information we needed to make the right decision. He went out of his way to make sure we got the best... read more
With Manus help well able to get the house we wanted through the bank of our choice.
Me and my Partner had reached out to Manu for our Home Loan under a very time constrained period. The way Manu and his team handled this with the attention to detail and prepping things ahead of time was spot on.
He was very honest and clear of what our expectations should be which helped us in taking the right decisions.

Cannot emphasize enough in recommending Manu and his team.

Thank you
I approached Manu about my home loan after having challenges dealing with the bank myself. He was very thorough, approachable and helped me get a better deal elsewhere. Him and his team took care of all of the paperwork making the whole process really easy. Well worth it
Manu was absolutely fantastic right from the start. Extremely approachable, professional and knowledgeable He guided us very smoothly through all the process, explaining each step carefullyto get us a great mortgage in tough times. He's obviously very competent at what he does but more importantly he has tremendous patience and serves from his heart. A big thank you for all your help and support Manu May you continue to help many others.
If you are looking for a highly professional, hardworking Mortgage Broker who knows the Banks and will work for you to get the best deal on your Mortgage......I cannot recommend Manu highly enough. His attention to detail and customer care was exceptional - a great experience from start to finish Our sincere thanks Manu - to you and your team.
Awesome Broker. Got pushed around by banks for months. They got us the best mortgage within a week Go above and beyond.
Manu guided us throughout our loan phase. This is the 4th deal where Manu assisted us. He helped us throughout. His working is professional and friendly. He is a true professional. We will highly recommend everyone to contact him and get assistance in the right direction for your finance and loan application process.
Excellent and a professional service delivered by Manu and his team. They kept us updated with the progress at every stage of the process. Manu also suggested various offers in the market with different banks. We are very much pleased and impressed with his services.