Testimonials
Testimonials from our customers
Here are some testimonials from our satisfied customers.
Customer service is our driver and we want to make sure that our customers have the best home finance experience.
---
I just wanted to send a note of thanks for your patience, professionalism and amazing support with the refinancing of our home. I honestly felt overwhelmed by the whole idea of it but you made it all so infinitely easier. For the first time in many years we finally feel as though we are in a good financial position and I can't thank you enough for making it happen, answering all of our questions and giving your time to translate what is still a very foreign language to us to ensure we were comfortable with the decisions being made.



---
I think Marcela's service was absolutely spot on. She was there whenever we needed her help and she worked tirelessly to ensure that our needs were met. The whole process was far easier than if we had to do it ourselves and Marcela had the knowledge to answer all our questions. Thank you so much in helping us get into our home!



---
Your service was exceptional. From the initial point of contact to the approval. This loan was a settlement for my divorce, Marcela was an absolute godsend with her patience as i needed a lot of reassurance and support.
Marcela went above and beyond any expectations I had....there is nothing else she could have done. I would come back to her for all future loans and would highly recommend family and friends without hesitation.



---
We really appreciate the support Marcela and her team have provided us over the last 2 years. It's been a long journey and Marcela stuck with us through many, many pre-approvals. She has always been very responsive to our calls and emails. Hopefully we won't be buying a new house anytime soon but if we do, we'll definitely be speaking with Marcela again!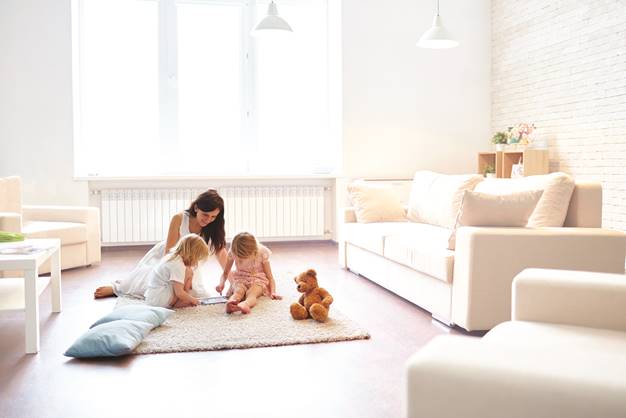 ---
Just a quick email to say thank you!!!! You were fantastic and I would definitely recommend you to friends and family. You made the process seamless and you responded promptly to every single inquire we had.
Your the best!!!



---
Of all the business transaction experience I have had, this is by far the best. Our broker was nothing short of superb and acutely professional.



---
My experience with Mortgage Choice was smooth! The team made things simpler and removed all of the guess work and research, saving me time. This gave me the confidence of a sound decision. They helped me with getting a speedy loan approval as we were working with a very tight time line. It was a pleasure dealing with the Mortgage Choice team.



---
Mortgage Choice in Chatswood made it easier to find a loan to suit our personal needs.



---
Fantastic. Our broker was extremely helpful during the initial consultation and right through the application process. I couldn't believe how quick and easy it was. The friendly update phone calls frequently kept us informed. We were very impressed.



---
Thanks Marcela and Greg for all your assistance - a real team effort (worth it though).



---
Marcela's assistance with the loan application process was very much appreciated. She was very patient, taking the time to explain my various repayment options before I had decided how much to spend or which bank to use. I was especially grateful for her efforts in establishing a relationship with the local branch of the bank I chose, enabling her to be fully aware of the status of my application at each step in the process.



---
The house is wonderful and we are very happy there. We can?t thank you enough for your help in getting us here.

Mortgage Choice were friendly, focused and efficient from the initial enquiry and application process through to follow up in the weeks after settlement. Our broker worked diligently to find the right lender for our needs and overcame all obstacles throughout the process, working to a tight deadline and achieving the perfect result. All questions and queries were answered patiently, thoroughly and in a timely manner for which we were grateful, removing the stress and anxiety of applying for a home loan. We couldn?t be happier with our new home and will always think of Mortgage Choice, Chatswood when asked for recommendations!




---
Thank you for being transparent and clear about the products and services you provide
I look forward to continuing using your services in the not too distant future



---
Firstly, Marcela thank you for taking the time to ensure we understood everything we needed to know, you made the loan application process very simple for us. It was a breath of fresh air to find someone professional yet personable who always took our calls with your 'happy to assist' manner whether they were at 7:30am on Saturday or 9:00pm on Wednesday. We will recommend Marcela to all of our friends and would suggest to anyone who is looking to find the best loan offer available with the least hassle....Call Marcela.
P.S. The children love their 'forever' house.



---
My wife and I found Marcela to be extremely professional. She was willing to walk us through all the elements of the process and was happy to answer questions we had or investigate any matters requested by us.
We would gladly work with Marcela again and would definitely recommend her to anyone looking for a mortgage broker.



---
I will come back to Marcela for all my future lending needs.
Marcela Pidcock of Mortgage Choice in Chatswood made our refinance and new purchases very easy and stress free. She navigated us through the complex world of home lending without any issues at all. Would happily recommend her to my friends.



---
I think the service was excellent. Marcela did everything she could to meet our sometimes ridiculous timings.
I can't recommend Marcela and the team highly enough.

Marcela worked tirelessly to ensure that not only did we get our loan pushed through quickly - so we could get the house we wanted. But she went above and beyond in terms of meeting and exceeding our expectations. Her service was amazing, her demeanor always positive and helpful, and her availability and response times simply amazing.

We were organising a mortgage from New Zealand so never met Marcela in person, yet we felt confident that she was there for us when we needed, and never more than a phone call away - despite being across the Tasman.



---
Marcela did an incredible job for us. We were out of the country for the whole process, and the amount of effort she went to for us made us feel like we were family. She worked tirelessly to do our whole application as quickly as possible, she harassed her contacts constantly to make things happen for us, she worked all hours, and she updated us hourly. We could not have achieved the result we got on our own and we're eternally grateful to Marcela for her hard work and empathy.



---
Greg was instrumental in helping us secure an excellent deal on our home loan. His extensive knowledge of the industry and his key contacts at the lenders took away any headaches from our perspective. Any hurdles put in the way by the banks were solved quickly and painlessly with Greg?s help so that we had our home loan finalised by our deadline. We are extremely satisfied clients and will be in contact with Greg and Mortgage Choice in future for our financial needs.



---
Marcela is very professional and personable. Always kept us updated of what is happening with our file and how it is progressing. Also we love that she took the time out to help educate us about the real estate market, guide us and clarify and answer any concerns we had. 20 / 10 service. Marcella has gone above and beyond to ensure we are happy with our mortgage and our purchase and has a wealth of knowledge to help anyone from people looking to get into the real estate market to refinance or looking for 2nd mortgage. I could not have asked for anyone better. Thank you Marcela see you again when we buy the next property :-)



---
Thank you again for your incredible assistance especially how swiftly you would notify me of any issues. This was very much painless for me! Thank you again!!



---
Marcela was extremely efficient and made sure she fully understood my needs and restrictions as a first home buyer. She went above and beyond to make sure everything was sorted out in time and was very clear in her communication. It was all a bit confusing to me initially but she made sure everything was clear and I knew all my options. I would be happy recommend.



---
I can not fault our experience at all. Wonderful customer service.

Thank you so much once again for everything. Marcela has been absolutely amazing. We have been kept updated constantly every step of the way, nothing was ever a problem and the whole process of buying and refinancing has been seamless and stress free.
Can not recommend your team highly enough. Thanks again.