Home loan experts in Gladesville, Ryde and the surrounding local area for over 16 years
Get home loan advice and reach your financial goals with the experts from Mortgage Choice Gladesville. Talk to us today to find the right home loan for you!
Gladesville
5.0 (19+ total reviews)
Aggregated from:






Call Us
Office - 1300 552 118

Fax - 1300 722 756
Open Hours

Monday - Friday: 9:00am - 5:00pm


After hours by appointment
Address
1/209-213 Victoria Road
GLADESVILLE,

NSW

2111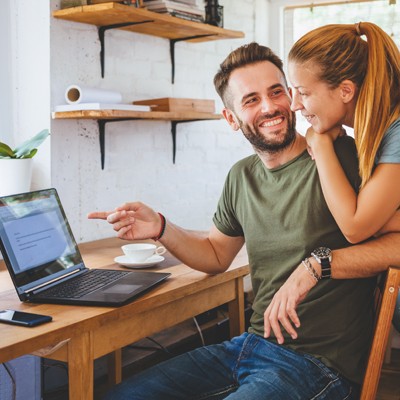 Latest home loan interest rates
Start your home loan journey today
Your local Gladesville and Ryde home loan experts are just around the corner!
Powerhouse mother-daughter duo, Maria Zappia and Lea Abdo, along with their team of experts are the go-to people to meet your financial goals.
Servicing customers in Gladesville, Ryde and the surrounding area for over 16 years, this team has in-depth knowledge and widespread experience in both mortgage broking & property.
The team at Mortgage Choice Gladesville will guide and support you throughout the entire process, by adopting a professional approach and by utilising the high level of resources available.
Figure out how much you could borrow for your next property with our home loan borrowing calculator.
What makes us different?
Our home loan service doesn't cost you anything and we offer a range of services to assist you throughout your financial journey.
We offer home loan services & advice for:
Refinancing your existing loan or upgrading to your next home
Investors & owner-occupiers
Self-Managed Super Fund (SMSF) home loans
Personal loans
Credit cards
What makes us different?
Our home loan service doesn't cost you anything!
At Mortgage Choice Gladesville & Ryde, our home loan service is at no charge to our customers because the lenders pay us a commission after your home loan settles, so you get all of our expertise at no cost to you.
When & where do we meet with customers?
In our local Gladesville office
Visiting your home
During business hours or after hours
Saturday appointments available
Hear what some of our customers have to say!

We also have great alliances who help our clients find the perfect property, receive professional legal advice and so much more. These alliances include;
Local real estate agents and property managers
Financial Planning & SMSF
Solicitors & Conveyancers registered to practice in NSW, Qld & WA
Local tradespeople
Corporate clients
Some of our current clients include Optus, Canon, and Foxtel. Contact us to find out how we can arrange free home loan health checks for your employees.
If you want peace of mind, have one of our Home Loan specialists help you. Call us on 1300 552 118 to organise your obligation-free appointment today.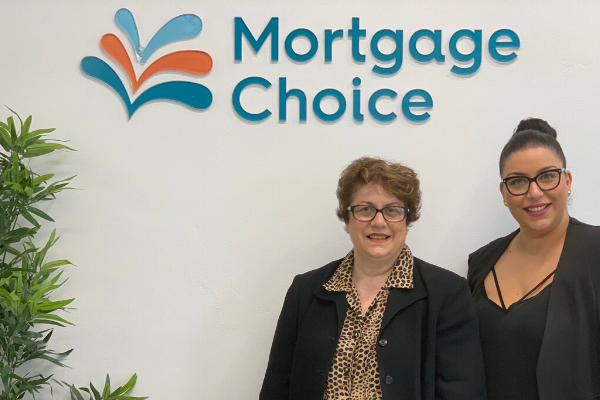 The right home loan for your needs
Our mission is to find the right home loan for your individual needs and to always have your best interests at heart. Plain and simple. Which is why we have such a wide range of lenders to choose from. We can search through hundreds of products to find something tailored to your situation. ~
Client reviews
Pleasure dealing with Lea and her team. I would definitely recommend their service for all the attention to detail, communication and ongoing support they have provided us with. Thank you Team
My journey with Maria commenced on 30 March to get an investment loan and was able to realise my wish on 30 June Maria got all components of the loan refinancing, debt consolidation and new loan processed very efficiently. She delivered waht she committed to Maria is very knowledgeable, professional and approachable. She can see the world of 'loan' from a customer's point of view and also that of a lender. Overall, a very positive experience Highly recommend.
Maria was a great help with organising our mortgage. We needed to have our loan approved in a very short amount of time and Maria was fantastic at keeping us informed and getting us the quickest and best mortgage option. Highly recommended.
Maria has been patient, personable and over accomodating to us from the beginning of our home loan quest.
Maria helped us immensely and made the process easier.
Communication, commendable.
The level of understanding between us was special, in which we took comfort.
We cannot recommend Maria and her team highly enough.
Thank you Maria
Andrew Beau Summerton
Lea and Sam were a great help, especially with getting approval after some difficulties from the banks for the property I was after.
Big thanks to Lea Samantha Simon in securing us a home loan just on time in a tight deadline. Samantha went above and beyond for us and helped escalate with a bank that was dragging their feet. Would highly recommend their service.
If you need help with finding a loan I would definitely recommend Lea and Samantha at Mortgage Choice, Gladesville. I found them very easy to deal with, professional manner with good knowledge of the industry. They guided me through a very stressful and complex process, which luckily resulted in a positive outcome - my dream home
My partner and I successfully purchased our very first apartment with help from Lea and Samantha Being first home owners, we had tons of questions and Lea was always there to guide us and offer her advice its a bonus to have a dedicated broker whom you can rely on and reach out to whenever support is needed. The process was made so much easier with Lea helping us from start to end
I worked with Maria from Mortgage Choice in Gladesville to buy my first property and can highly recommend her. I had trouble with a couple of banks so contacted Maria and I can't even begin to tell you how helpful she was. Maria was very responsive, always kept me updated about the process and no question was too big or too small. I highly recommend Maria at Mortgage Choice Gladesville.
Highly recommended Maria from Mortgage Choice Gladesville. We really appreciated her advice, patience and professionalism. Thank you Maria for your help. Jen and Matt
Refinancing guide
Considering refinancing? Our guide explains the reasons, costs and steps involved in refinancing your home loan.