Refinancing
The team from Mortgage Choice in Castle Hill can show you the benefits of refinancing
There are so many reasons to consider refinancing your property, including a growing family, a new job or you simply want to save on your repayments each month!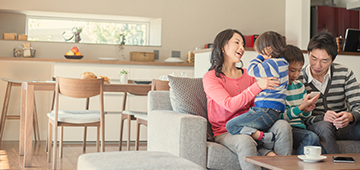 It's important that you regularly review your home loan to ensure that it is still the right one for you. Many homeowners refinance to take advantage of a lower interest rate, consolidate debt, use the equity in their home to invest and many more other reasons.
With over 35 years in the industry, we know what it takes to find our clients the right home loan for their situation. We can take the time and hassle out of shopping around for the right home loan and guide you through the home buying process with expert advice.
With access to hundreds of loans from a wide choice of lenders, including Australia's big banks and a selection of specialist lenders, we're confident in finding all Sydney homeowners, business owners and investors the right finance option.
Find out how much you can borrow or what your repayments might be with our handy mortgage calculators.
Learn more about our free Home Loan Health Check!
Our free Home Loan Health Check could save you money on your home loan repayment every month! As your local home loan experts, we compare your current home loan and rate with hundreds of others on our panel to see if we can get you a better deal.
To book your free home loan health check just call us on 02 9659 8377 or click on the Contact us button at the top of the page.