September 10, 2015
Melissa McCullock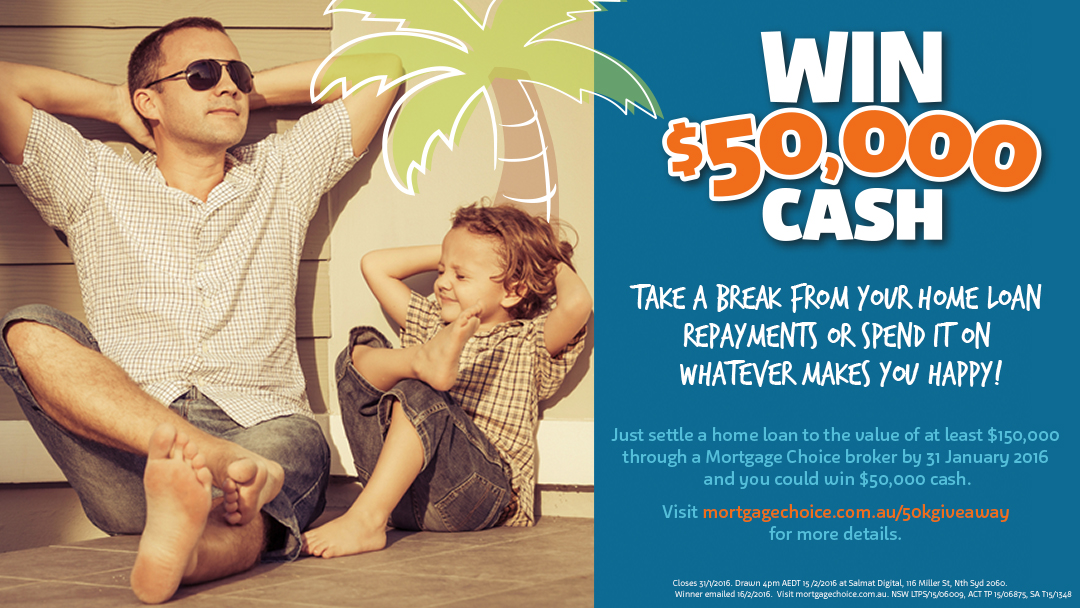 You could take a break from your repayments or spend it on whatever makes you happy!
If you're looking for a great deal on your home loan, now's the time to talk to Mortgage Choice in The Hills, Perth.
Your local Mortgage Choice broker can find you the right loan from our wide choice of lenders, with expert advice at no cost to you.
Competition ends 31 January 2016
Plus, if you settle a home loan worth at least $150,000 with us by 31 January 2016, you'll have the chance to win $50,000 cash.
That would give you a fantastic break from your repayments ... or an amazing shopping spree!
Find Out More by Contacting Mortage Choice in The Hills, Perth
It doesn't matter if you're first or seasoned home buyer, if you want to buy your first investment property or if you want to add to a fast growing portfolio of investment properties, talk to your local home loan expert and find out how we can you achieve your personal and financial goals.
Mortgage Choice in The Hills - Tel: (08) 9291 8874